So why a guide?
Why not a guide? Finding river beta can be hard, particularly when a guidebook isn't available - so, I thought it would be cool to share what I've learned about where and when to go paddle a river. There will be runs here that everyone already knows about, and hopefully some that you don't know about so you can go enjoy them too.
How it works is simple - there are links on the right to different kayaking places. Click them to find out about the rivers. Each river will have flow info, directions and maps, and some (but hopefully not too much) river info - there's also a PDF version of the river page to print off and cart around to read on the way to the river.
Here's the first..
The Raquette
My home base has been Ottawa for the last 5 years - the Ottawa River has a heavy presence on the kayak scene here, but it's definitely not the only thing going - on top of world-class surfing there's also an abundance of not-so-classic to ultra-classic river running in all directions within a few hours drive.
The very first river I did when I got here was the Stone Valley section of the Raquette in New York, and I didn't really know what to expect at the time. It ended up being a great class IV-V- river that became the destination of choice in the summer to run laps during dam release, and a favorite amongst our crowd to run at all kinds of levels, all year. This run is stout at high water.
So, check out some photos below, and click this for the river guide.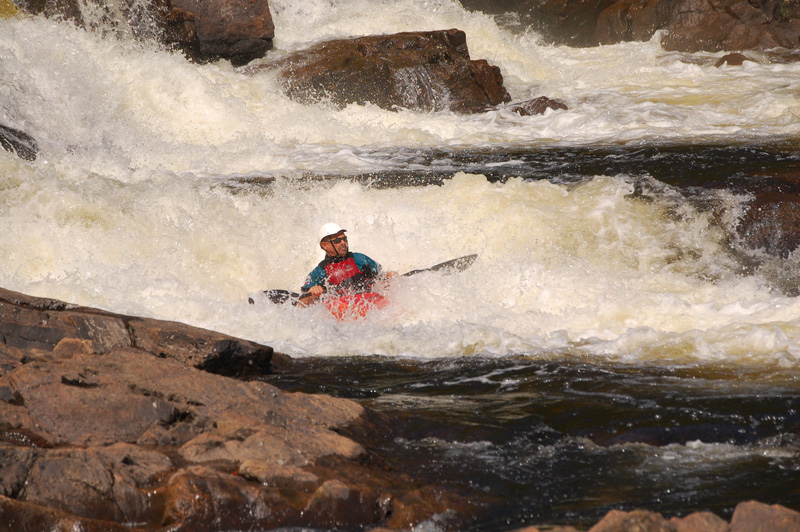 Chris Koll, eating Colton Falls for breakfast.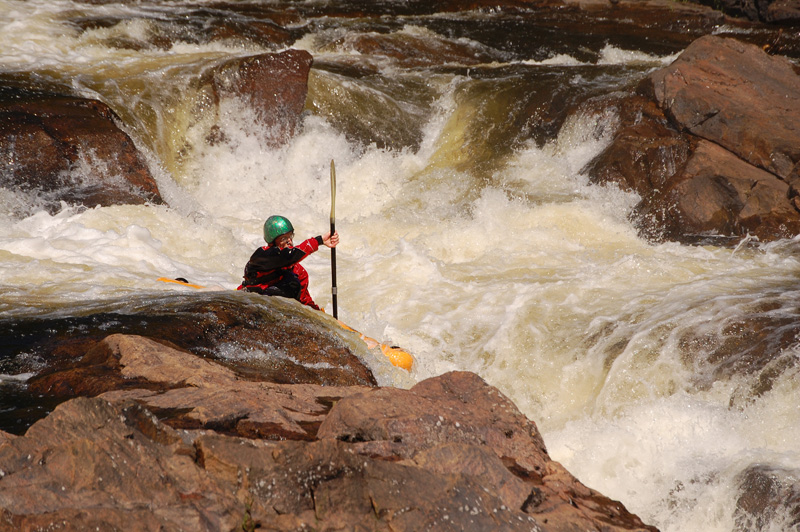 Tim Kelly, at home.