Here's lookin' at you...
Any boater who paddles a lot in New York has probably paddled, or certainly heard of the Twin Falls section of the Grass - for me, this is the best of all the pool drop rivers in the whole state. Maybe it's the fact it runs a lot at all kinds of different flows and it was close to home. Maybe it's because the rapids are awesome, especially when there's lots of water in the river. Over the years I've spent a lot of time on this run - it's produced a lot of good times for the whole crew - maybe that's what makes it my favorite.
The river is pretty sweet - it's typical New York with big ledges and slides interspersing long flat sections. Probably the biggest highlight is the first rapid, alternatively called Large Marge or Rainbow Falls, depending on who you talk to. It's often portaged, a lot because there is no warm up and however you look at it, it is a beast. The second highlight that everyone enjoys, and the main highlight if you're Marge-free is Twin Falls, a big cascading drop that often gives up an out-of-control ride. For such a tall drop it's easily runnable, in part because you can teeter over the edge and line yourself up before dropping in as it's as flat as a pancake above it. I've run both of these rapids on my head, which isn't recommended.
Being late at night, I can't come up with any witty anectdotes to tell you about the Grass right now, so you'll just have to check out the photos, read the river beta and go check it out - you won't be let down.
One more thing - if you've been following along you'll remember I mentioned the Seymour in North Van was clogged with trees for a good part of the winter - they all washed away last week, so go get some.
Large Marge/Rainbow Falls - hold on tight... Photo Max Kniewasser
A standard rapid on the Grass - Adrenaline Falls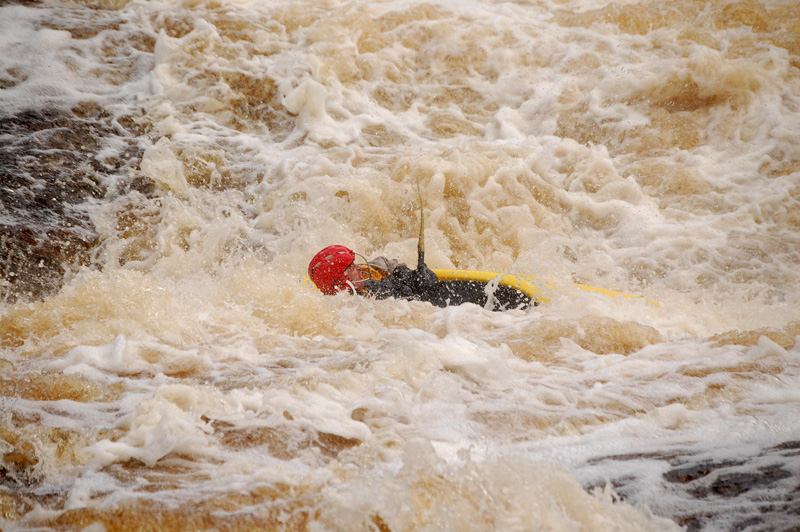 Getting some surf on - the Grass can dish out pain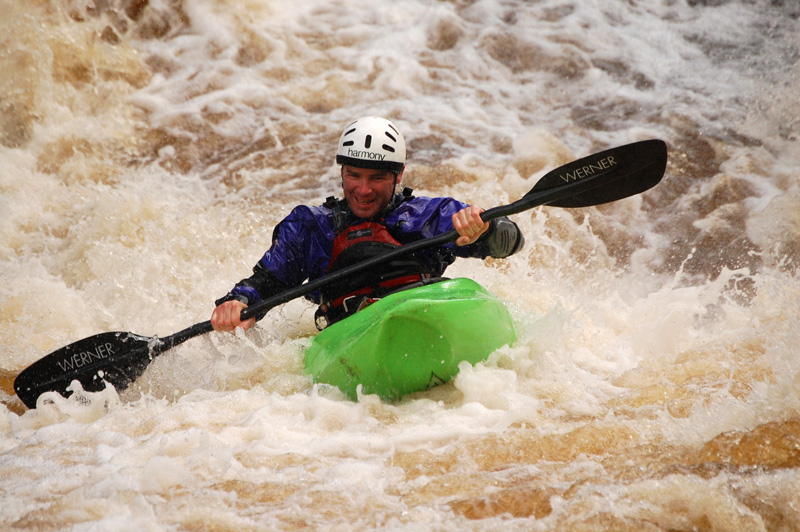 Some boat carnage in the second last rapid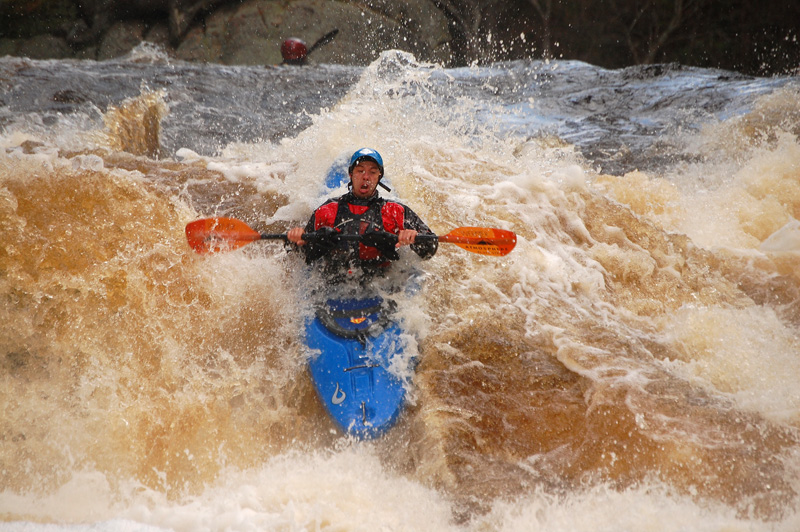 Woooooaaaaaaahhhhhhhhh!