Skookum Creek is an undertaking. If you'd like to find out how to participate, click here.
This was one of the rivers high on my 2009 hit list. A soggy day in mid June and it all came together - a few of us from Vancouver made it up there, along with a large contingent of Czech boaters here to sample the waterways of BC. It was a good day.
Not a lot of words about Skookum today - it's a great mission, but one that I'm not likely to return to this season - maybe next year after the memories of the walk in and the portage around the 50-60 foot waterfall fade back into the recesses of my mind. If you do find yourself going to the Skookum, get ready to scratch the shit out of your car, have a good bash down to the water, run some rapids and then some big waterfalls. There's a perfect one, and a bigger, not so perfect one. While the wood at the bottom was a great excuse to not run the big guy, I'm humble enough to admit I was also afraid of it because it's huge and lands in an eddy. Maybe next time!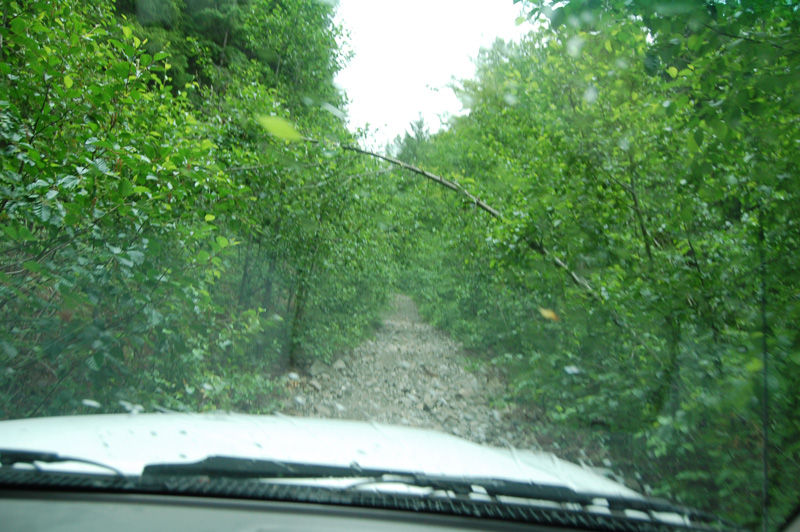 Early on in the shuttle adventure - a little overgrown.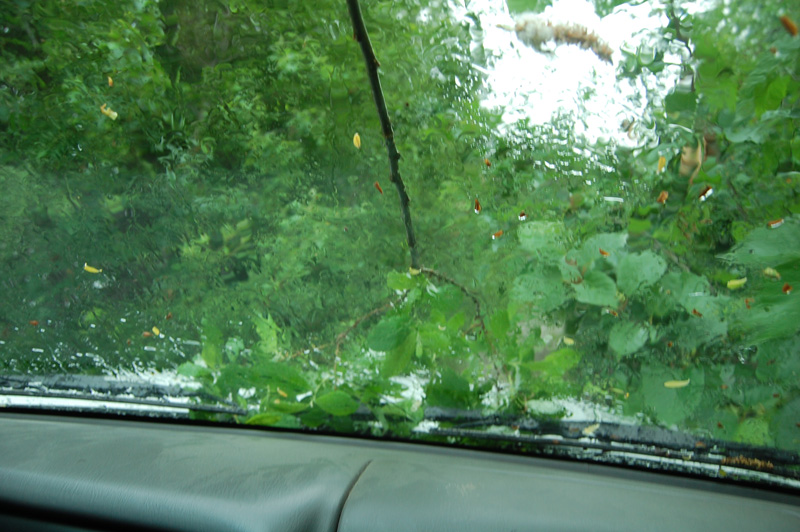 And it only got worse.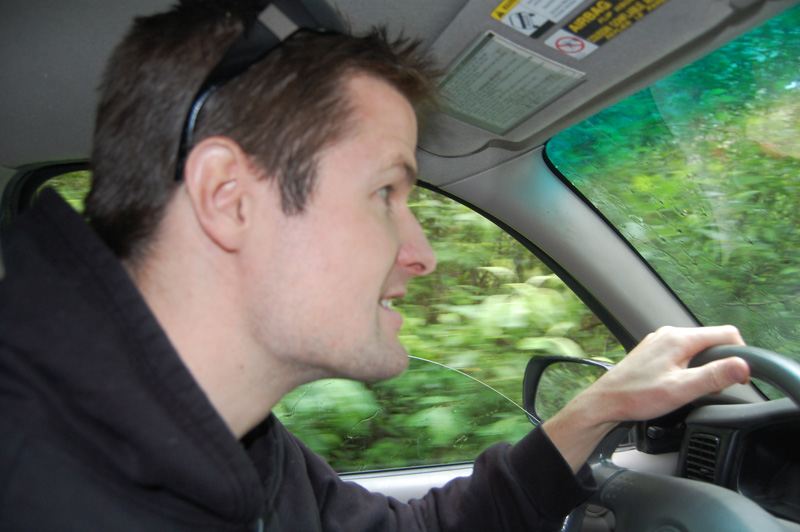 Ian was not afraid of the road - here he is fully enjoying the truck-assisted bushwhack.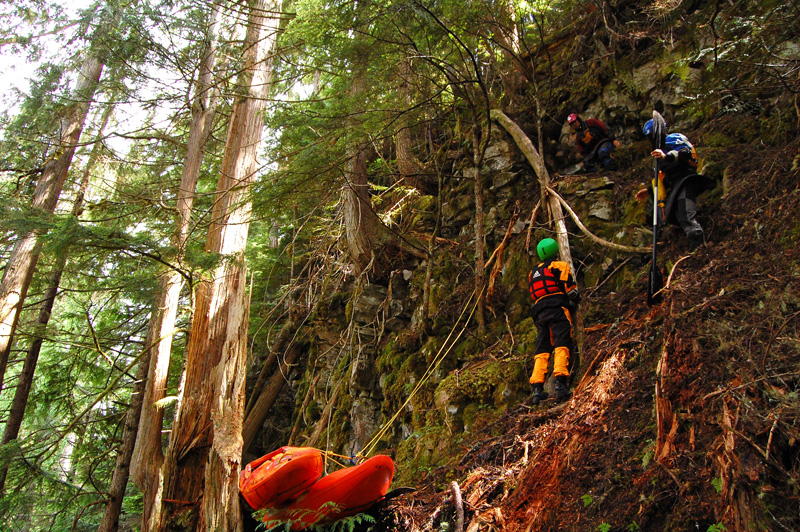 Climbing down the side of a cliff - the only way in is to grovel and hope you don't slip and fall.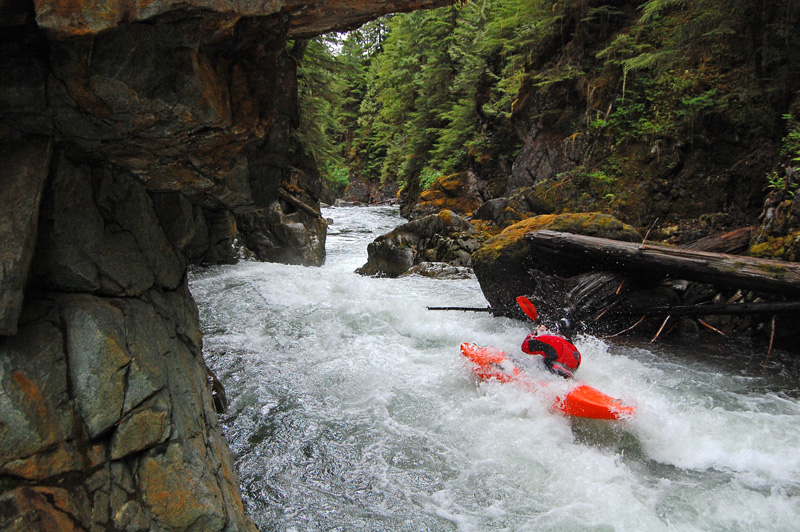 The first rewards.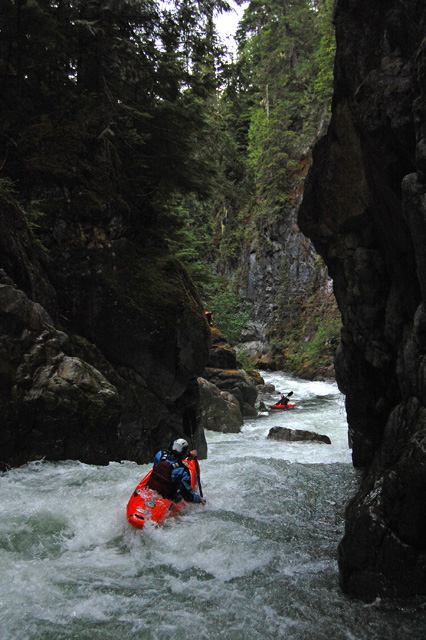 More canyons to run - could this be the one that
TRL
spent time trying to chop a giant old growth out of?.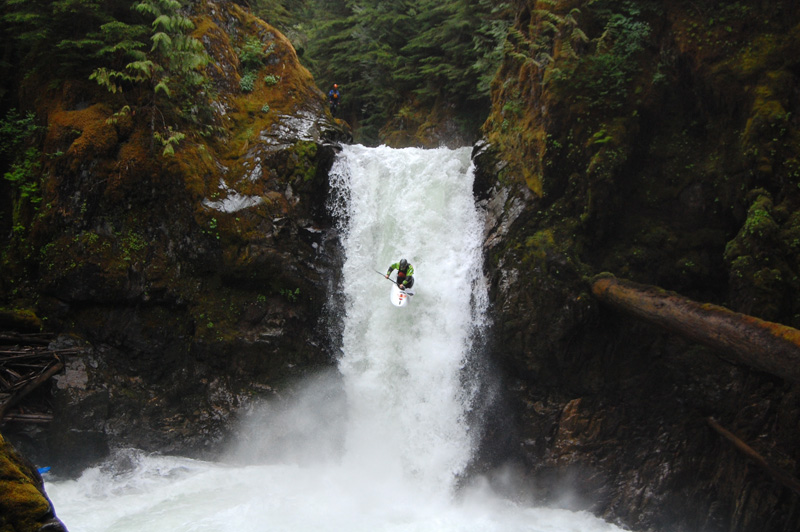 The first waterfall - there's not much else to say about it.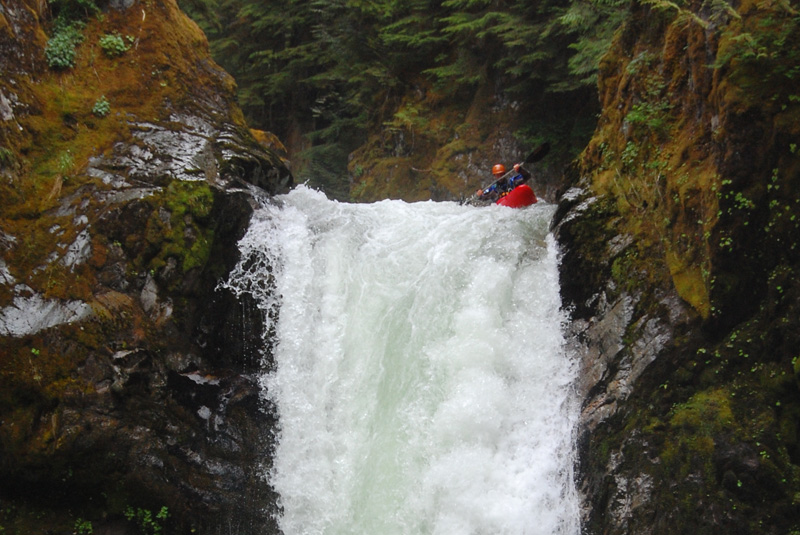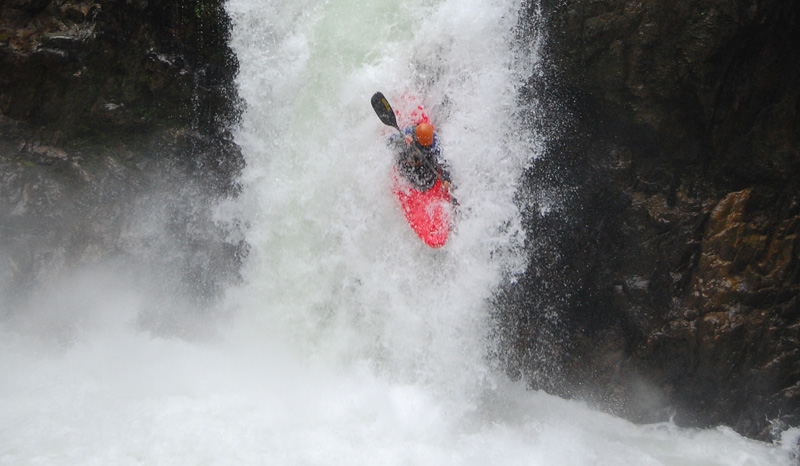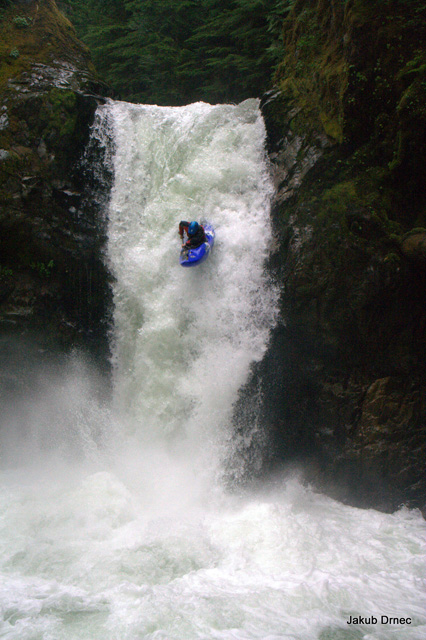 Proof that I kayak. This is the last waterfall that Everest will ever run. Thanks Jakub for the nice photo!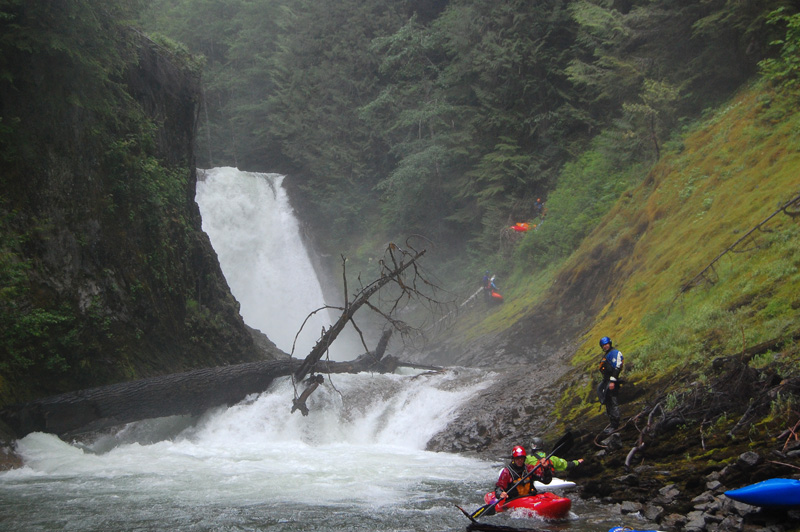 One of the scariest portages I've ever been involved in. Running the waterfall and dealing with the wood would probably been much safer.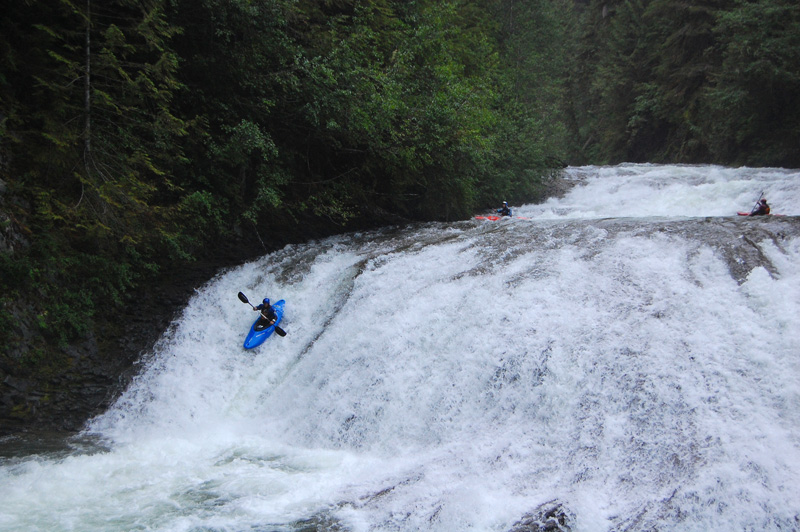 The Skookum ends like this... Careful, those rocks are sharp!