IPPs strike again!
Here's a link the the hompage for Lynn Canyon Power - an IPP in the heart of Vancouver's North Shore. A well done, thought-provoking website.
Also, if you like the Ashlu, the rumour is that the river continues to put up a fight until the very end and the dam won't be diverting water until the spring. Go get some while you still can.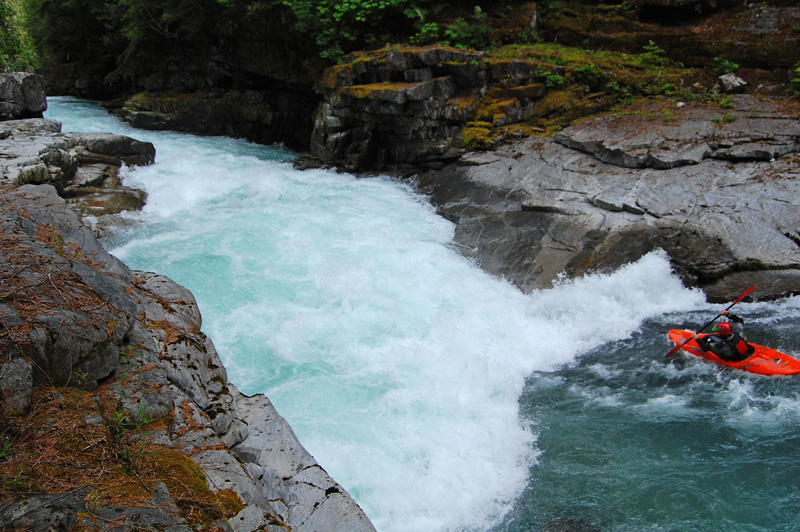 No blog post should go without a photo - Kiwi Steve lines up for the second biggest hole on the Ashlu Mine run.