There really is no place like home, be it home where family and old friends might be - or the places where many a good time was spent in the past.
I'm originaly from Newfoundland, the eastern island province of Canada. I always find it funny when people from the west coast talk about a trip to Ontario as a "trip out east" - you certainly have to go east to get there, but it's by no means eastern Canada. Anyhow, Newfoundland is well known for its rugged ocean scenery and a rich, distinct culture - including an accent that can be almost impossible to understand. One thing it isn't well known for is whitewater kayaking.
I learned to paddle in Newfoundland. There are a suprising amount of rivers to be found in the province, and what is known is probably just a fraction of what's out there. There has been some attention brought to the boating scene there - notably some Americans (John Weld, Andy Bridge and friends) came in the 90's on a trip to what they called "Fantasy Island". Subsequent visits by SLP filming for the movie Aerated and the Jackson Kayak crew in the fall of 2007 raised futher awareness of what's over there, each crew tackling some new rivers. The local paddling community however have done the most work in sorting out what's good and what's not, ticking new rivers off the list each year as flows and access are sorted out.
One of the bread-and-butter runs in Newfoundland is the Northwest River - an excellent stretch of whitewater about 2 hours from the capital of St. John's. It is a classic eastern style bedrock run with pool-drop rapids of the highest quality - a contender amongst classics anywhere. The majority of the run is class III-IV, but there is enough spice found here and there to keep any class V boater happy as well - it's a great run for people looking for fun river running, a training ground for harder whitewater and an excellent introduction to NL paddling. Whenever I'm back in NL to visit it's always on the top of my list to try and fit in a trip down this river that really does feel like home.
There's a lot of history and great stories surrounding this river - one day I'll get around to posting some of them, but for now you should click here for the river beta, and start planning your trip to Newfoundland...
Here are some photos from a recent trip down the river in August of 2009.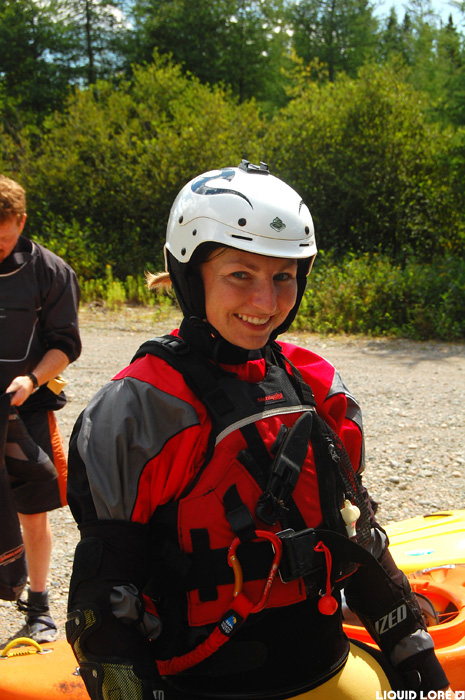 Toni - fired up and ready to go on a hot summer day - we had to thank Hurricane Bill for all the water.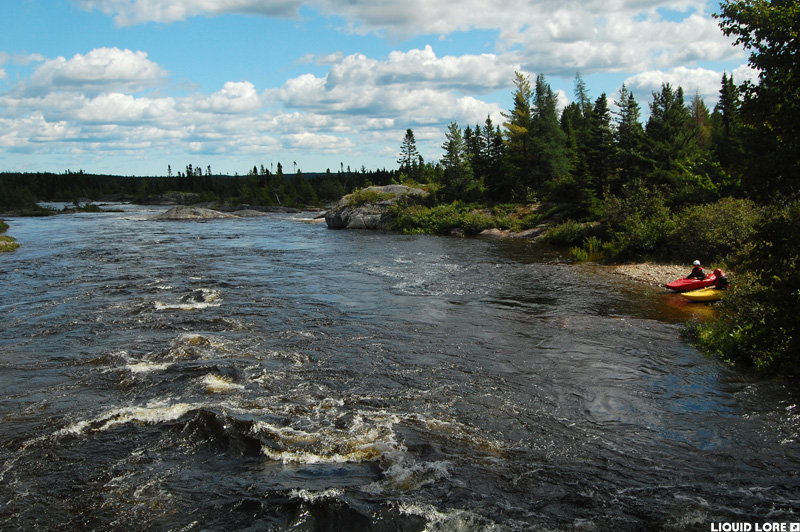 A relaxing start on the Northwest.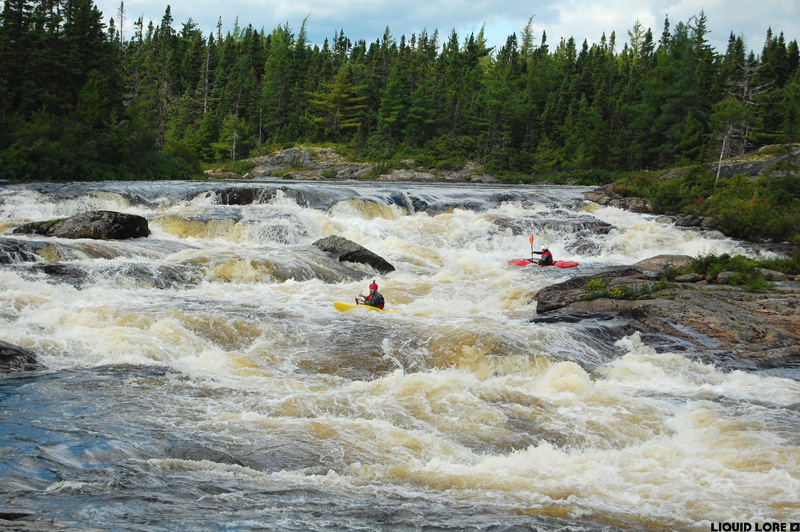 Rolling through the first rapid - Wake Up Call.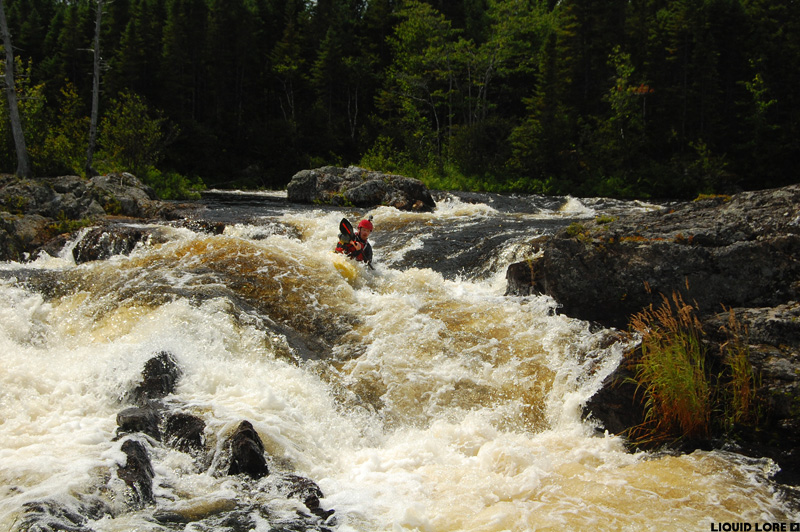 Dropping in to a hole called Fish Hook - a partly cloudy day led to some fantastic, vibrant photos but also so rather dull ones as well - this one was in between.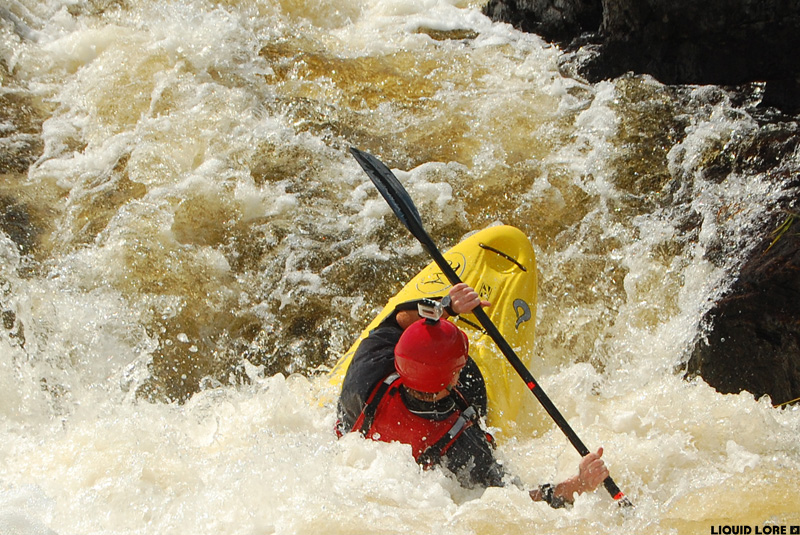 A normal outcome at Fish Hook - Darren made it out in one piece using the giant ender strategy to get out of there...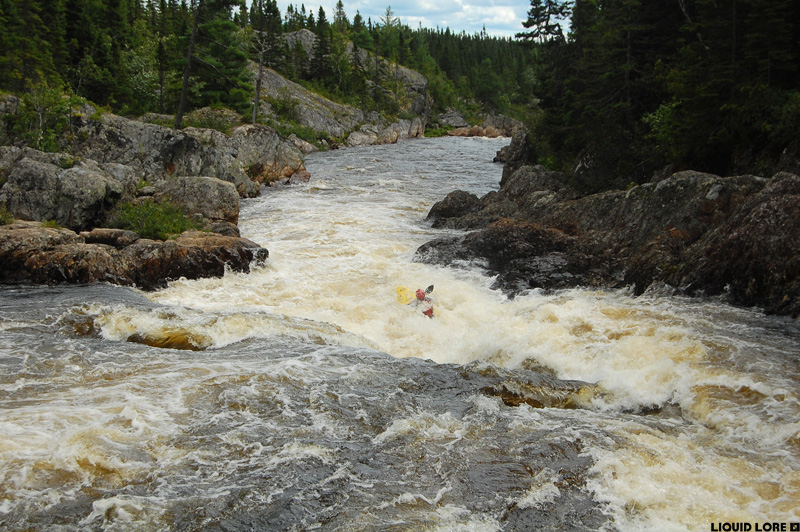 Running the bottom half of a nice double drop.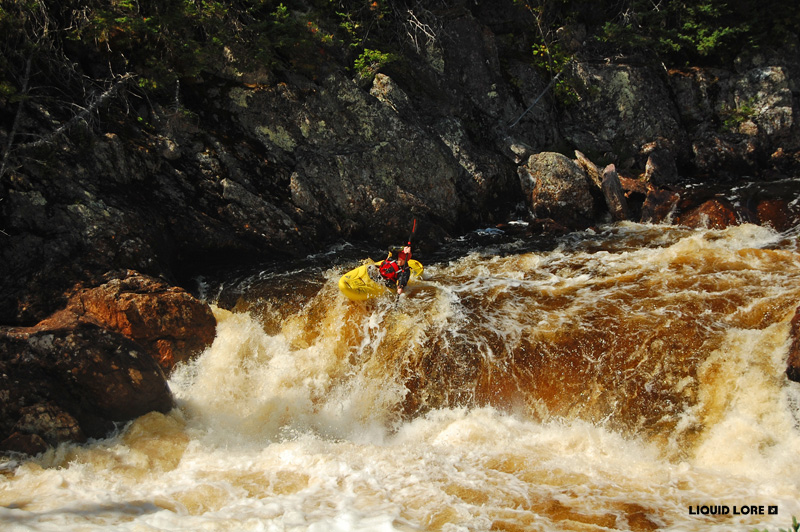 The Weir! Boof or get beat down.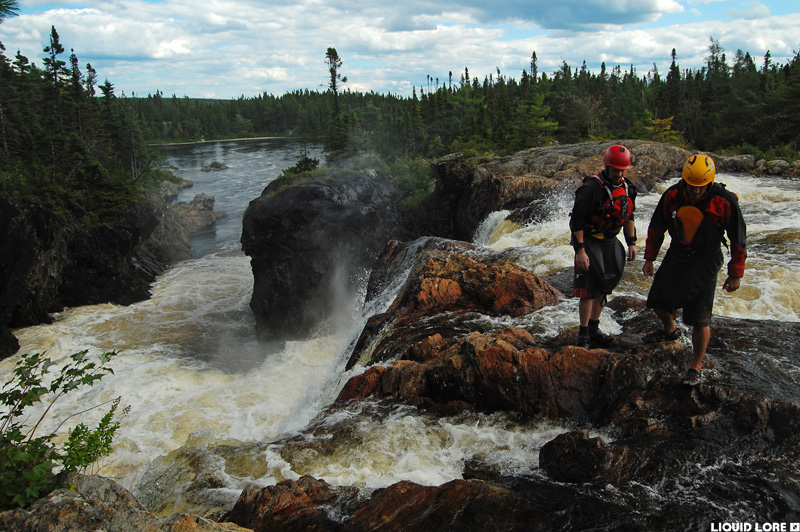 Inspecting the gnar (that we didn't run). This rapid rarely gets run.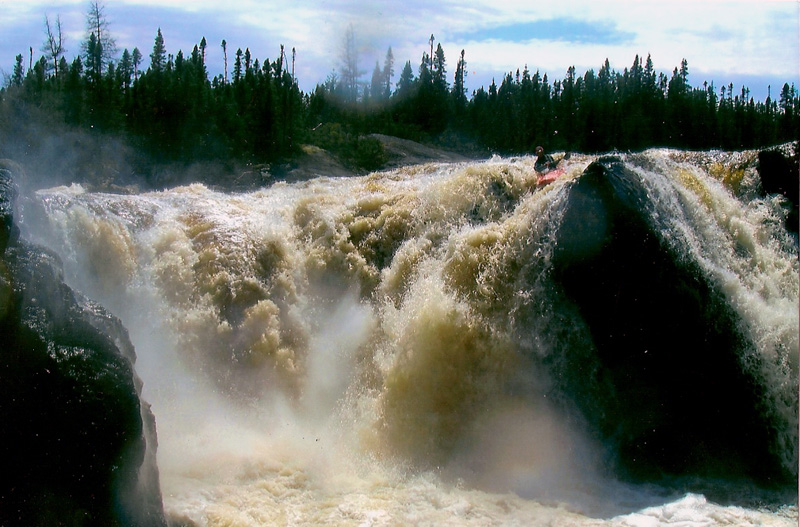 One of the rare runs. This is Fergus Coffee, as taken by Darren McDonald.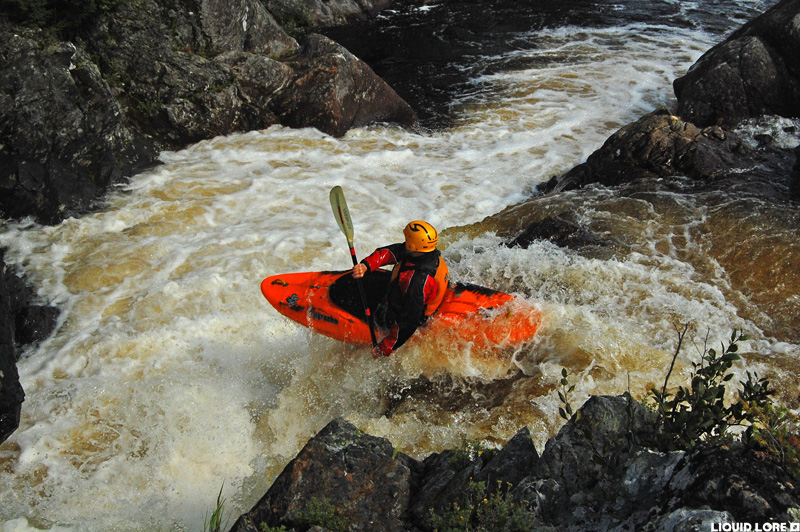 A fun S-turn boof.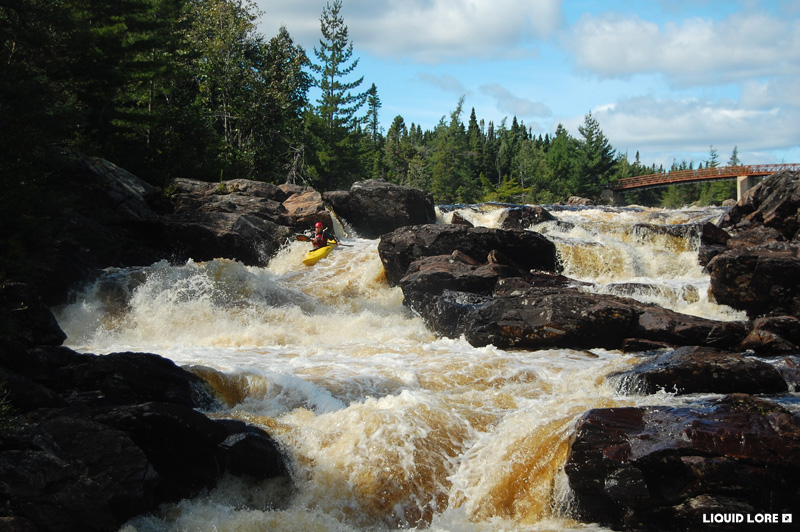 The second golf course drop - a huge hole forms up here at high water.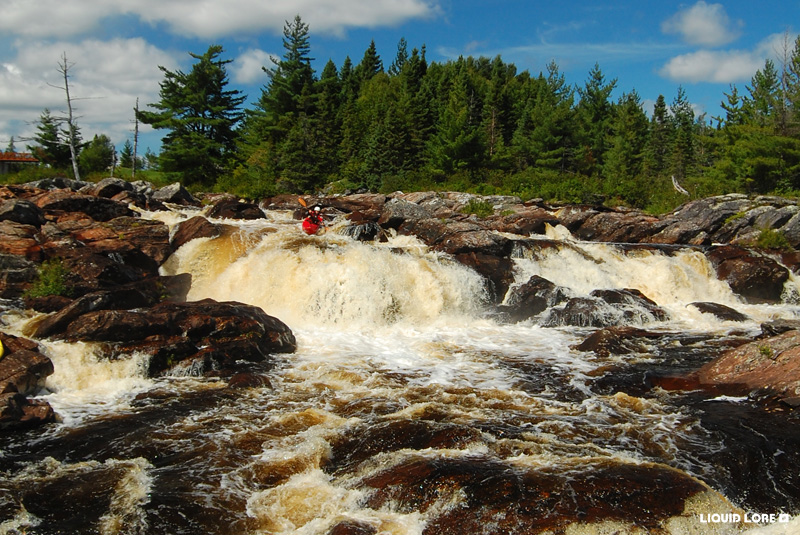 Mulligan - the alternative line on the second drop.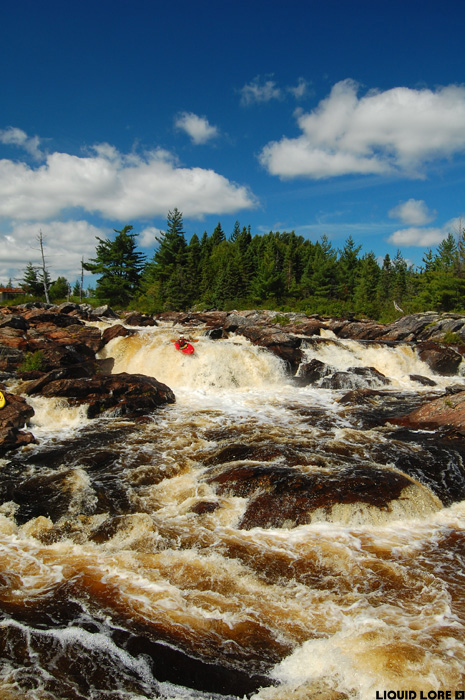 Check out that beauty weather!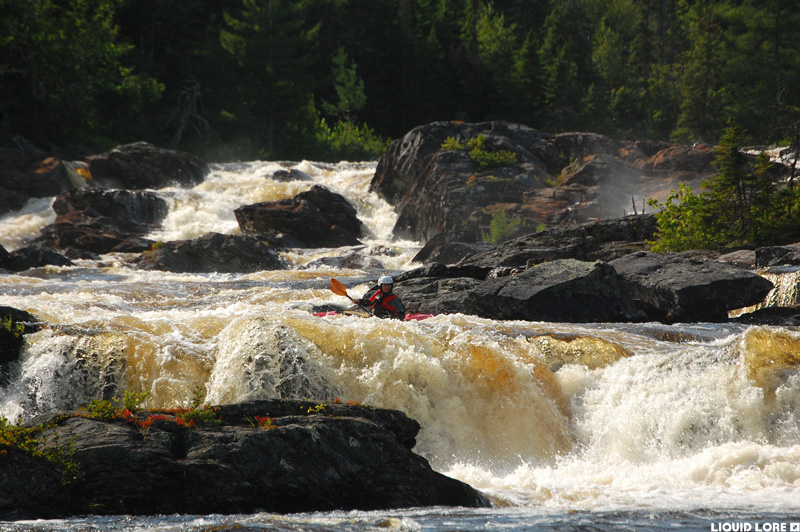 Stacked action.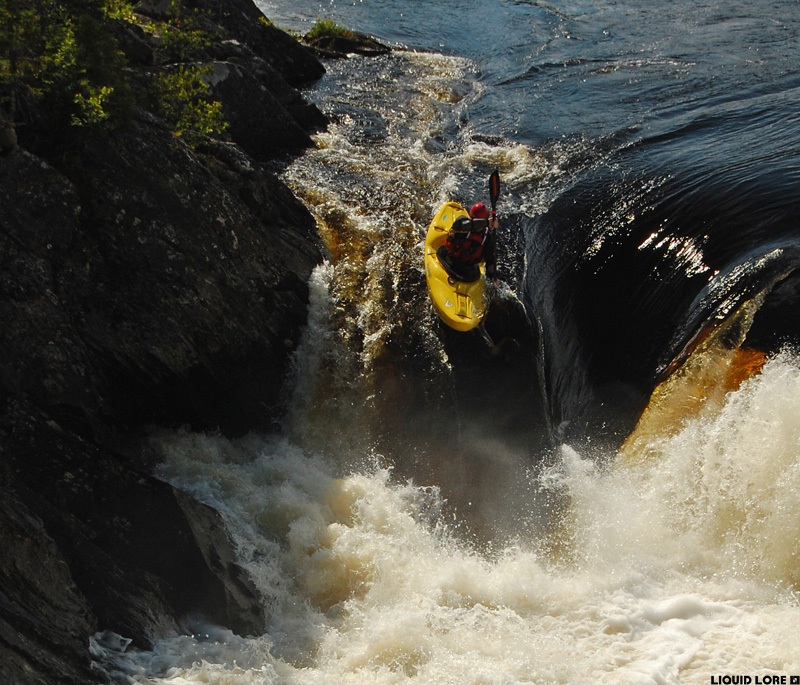 The Northwest goes out with a bang... 50/50 Falls.