I have little motivation these days to write elongated blog posts about rivers I've just spent time putting together the beta for - today is just a quick update with beta for some sweet runs in Quebec.
The first two are well known runs that are mentioned in several in-print guidebooks - the Doncaster and the Du Nord are Laurentian classics that can't be missed. You could probably get a dual sport day on one of these in the spring by starting out and Mont Tremblant and finishing with some sweet spring boating.
The third is the Mastigouche - not the one that's been posted about all over the place, but another branch right next door. It's super short and really only has one rapid, but it's a very good one. A must-do if you're in the zone running the other branch of this run. There's a great poutine stand in Mandeville you can stuff yourself at on the way out too.
The last river is the Des Iles, an obscure run north of the highway about half way between Montreal to Trois Rivieres. This one is off the beaten path by a long way, but might be of interest if you want something different, and if you can catch it at high water it would make for a very exciting day of boating.
And some photos of these runs - when I ran the Des Iles I didn't take the camera out once - you'll have to go check it out to see the sights.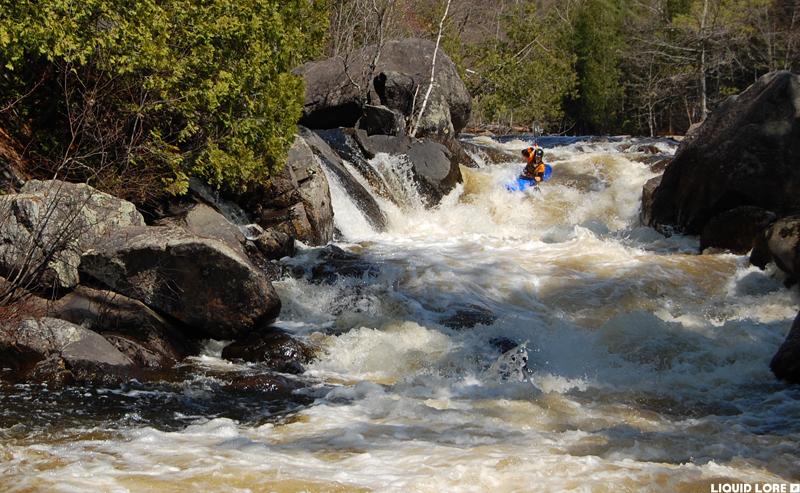 Sweet lines on the Doncaster.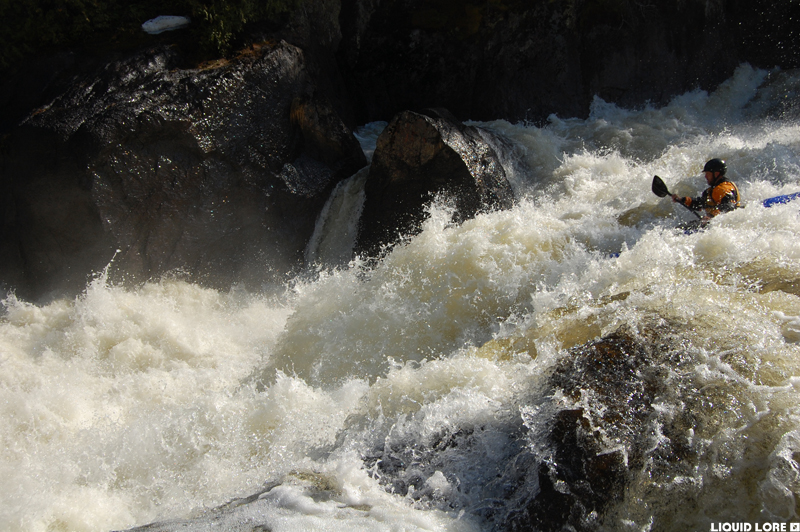 Dan Drost charges into a good one the Du Nord.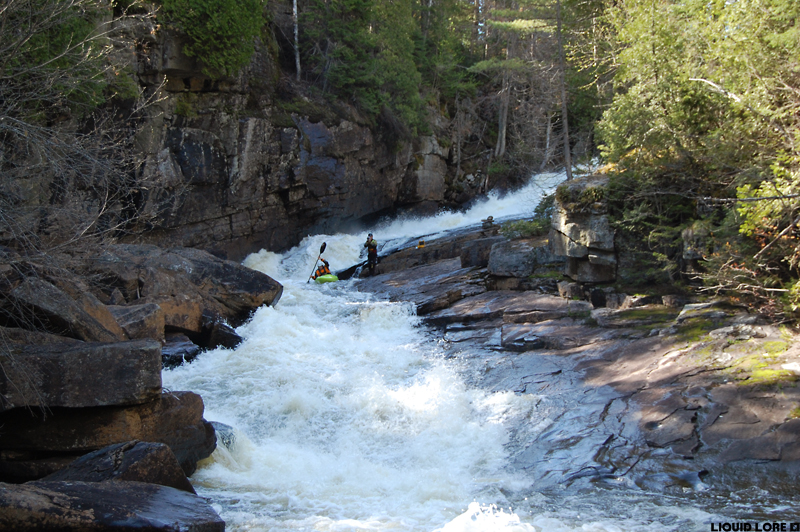 Christy, probing a big twisting slide on the unknown Mastigouche.