Pamela Creek is one of those tiny creeks that turns out to be really fun. It's in the Gold River zone on Vancouver Island - the Gold and its tributaries represent an unusually concentrated region of whitewater with good varitey and varying difficulties - nothing there is too crazy either. The Pamela is one of the more challenging creek runs out there. It has wicked clear water, nice bedrock and classic V.I. mank. It ends on the Ucona River, where there are two really nice small waterfalls to end on a high note.
Here's the beta for Pamela, and of course some photos.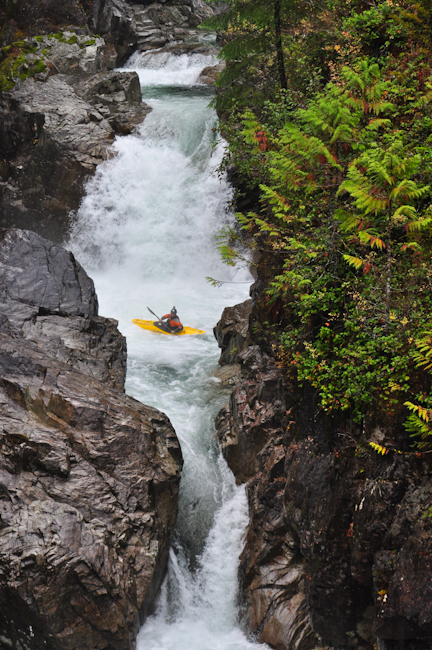 Ryan Bayes in the midst of a sweet two set.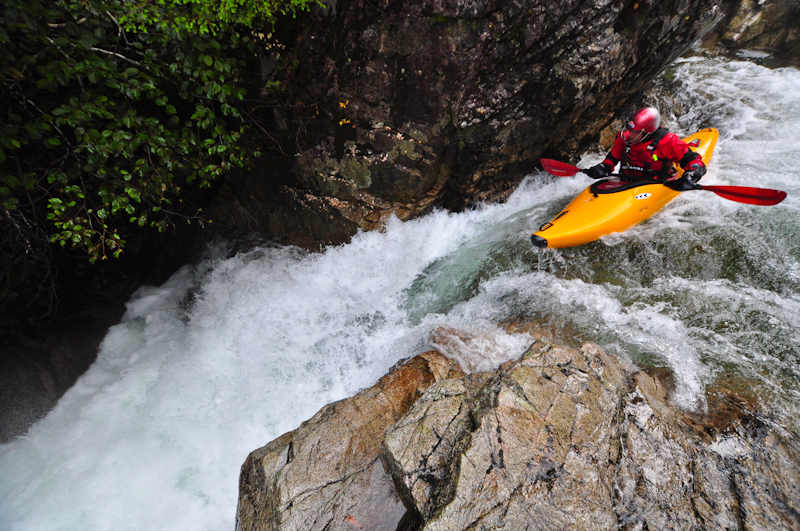 Island master Vollmers dropping hot in a slot.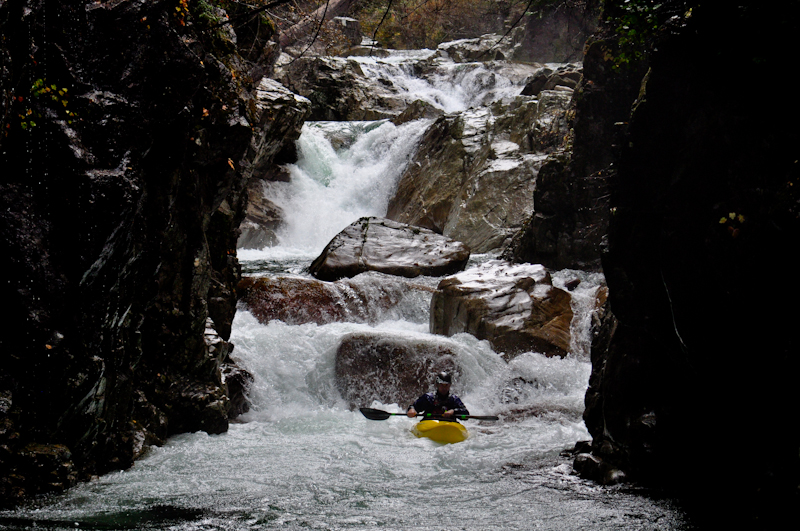 Stacked bedrock.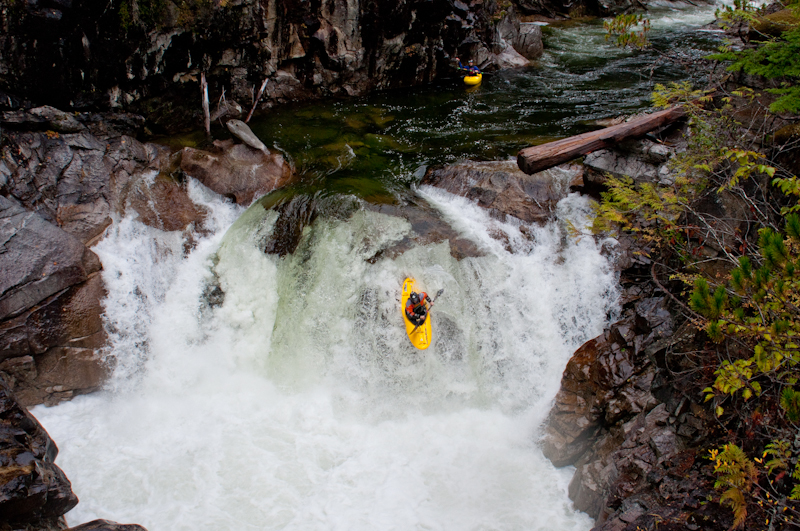 The first gimme waterfall once out on the Ucona.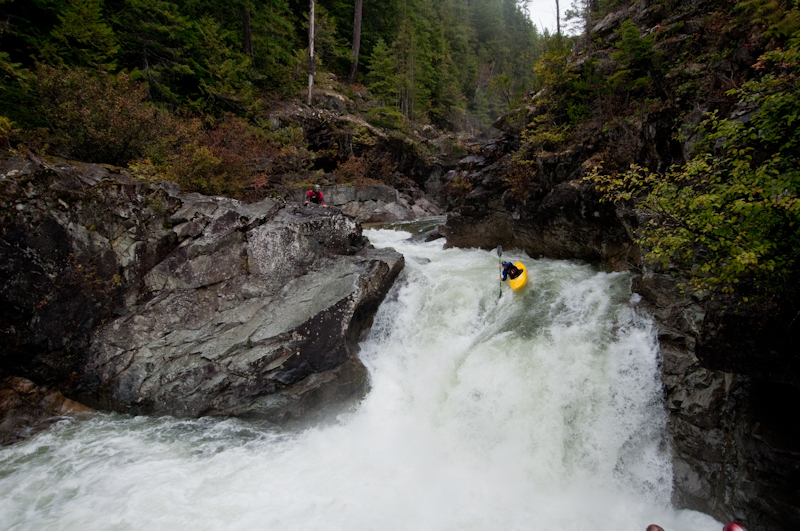 Dan Bentley fires up drop #2 on the Ucona - best of the whole run. An awesome corner perfect for laying out a fat draw-to-boof.