Don't want to read the report below? Send in your comments about preserving navigation on Big Silver Creek, and others in the area at the following links:
---
Once again, a new cohort of creeks in BC are under direct and immediate threat of small hydro development. The three creeks I'm talking about are Big Silver Creek, Shovel Creek and Tretheway Creek.
The original proponent, Cloudworks, was acquired by Innergex (the owners of the Ashlu and Rutherford hydro sites) to form an entity that currently owns, operates or is currently developing about 15 small hydro projects in southwest BC.
On Thursday January 19th, Innergex, the Canadian Environmental Assessment Office and the BC Environmental Assessment Office hosted a public hearing in Chilliwack which included a question and answer period with these organizations. To sum up the evening, the proponent Innergex genuinely recognizes the recreational value of these places and they seem eager to appropriately mitigate the loss to the kayaking community in the event the projects go ahead.
Herein lies the problem:
Innergex base their proposed mitigation measures on a report prepared by a subcontractor called TyPlan. They don't have time to do everything in-house and their proposals come from these reports. This information is included in a navigational assessment for each creek. You can find these documents here:
Big Silver Navigation Assessment
Tretheway Navigation Assessment
It is concluded for Big Siver Creek that "The Project is expected to have a positive effect on recreational navigation on Big Silver Creek. No specific measures are required to mitigate any adverse effect on navigation." Similar conclusions are reached for Shovel and Tretheway.
I think it goes without saying that the whitewater boating community generally does not agree with this statement.
After a thorough review, myself, the team at Fraser Valley Whitewater, the CKBC River Access Coordinator Curtis McHale and others all feel that the navigation assessments are full of errors and inaccuracies, hence the proposed mitigation measures are not valid because this is the information they are based on. For example, the altered flow regime is represented in this graph: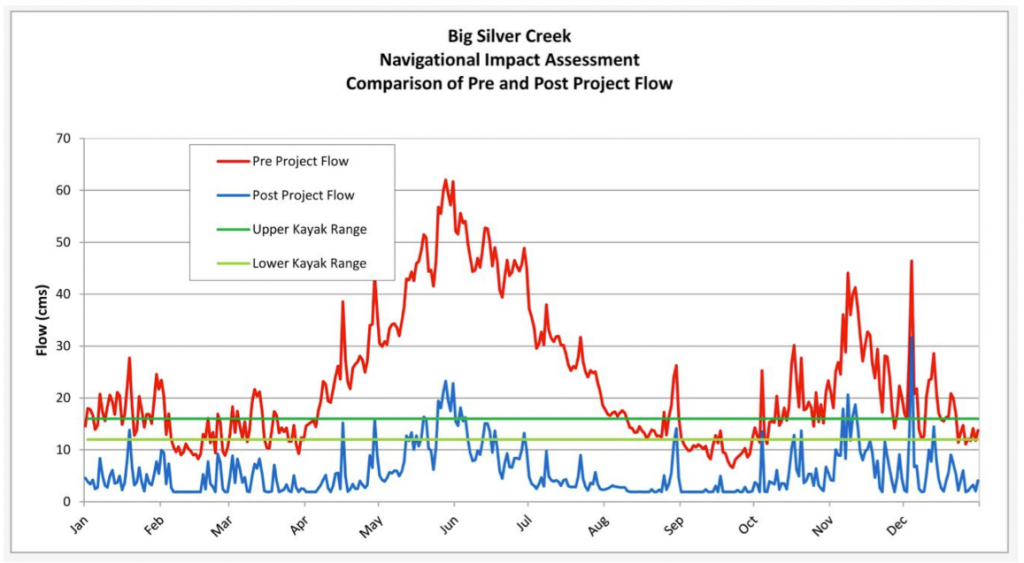 Source: Big Silver Navigation Assessment
As confirmed at the open house, the Big Silver project will divert everything and anything up to 42 cms - the graph should look more like the following modified graph. If you think I'm out to lunch in my analysis, please speak up in the comments. This is just one example of the inaccuracies in the reports.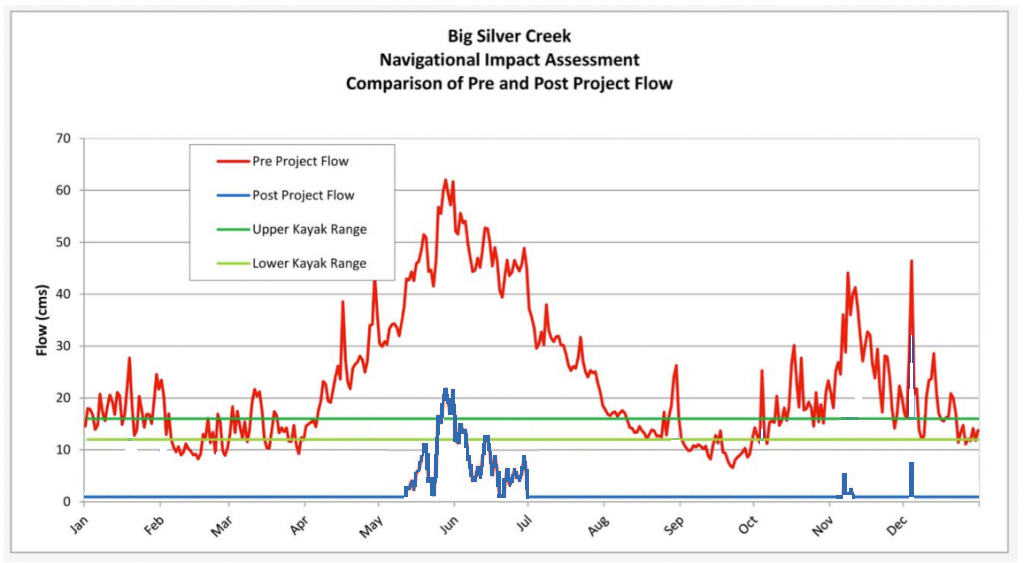 Source: Big Silver Navigation Assessment. Modified by LiquidLore.
The above graph is a more realistic representation of what the flow should be in the diversion reach after the dam is put in place. Look only to the Ashlu for a real-life example - outside of spikes due to intense snowmelt or heavy rain, there is usually just a base flow of a few cms present in the river for the majority of the year. There is no reason to assume why Big Silver would be any different.
The dewatering of a creek or river with recreational value can only be mitigated by providing whitewater releases. If you feel the same way, now is the time for you to comment on the BC EAO website. Please note that this is not the time to put out all encompassing statements about the evils of IPPs - it is the time for people with an interest in preserving navigation to make their voices heard, especially in light of the inadequate mitigation measures proposed. Innergex are interested in our opinions and I feel they will seriously consider everything we say. They have been professional and courteous to us, I recommend responding in kind.
Things to include in your comments:
The proposed mitigation measures are inadequate and are not in line with the mitigation measures provided on other creeks in southewest BC (even creeks with no access and/or no history of navigation have multiple releases each year. See this link for more).
These creeks have recreational value.
Whitewater releases are the only true way to mitigate the dewatering of a creek. The amount of releases should be proportional to level of use.
Releases should happen in the traditional period of use.
Gauges are a welcome mitigation measure.
Whatever else you feel is important.
If we are granted releases that we sign up to use, we still have the option to paddle on these runs. If nobody uses them, at least the option is there, and the proponent doesn't lose any money. A win-win situation.
From Fraser Valley Whitewater:
For those unfamiliar with these creeks Big Silver Creek has several runs on it, one of which will fall in the diversion reach of this project. It is a newer run only being explored in recent years and is seeing a large increase in use every year. This is one of the most scenic and diverse streams I have ever paddled on, it has something to offer everyone and the scenery is second to none. Tretheway Creek is listed in the latest guide-book, "River Gypsies Guide to 294 of the Contents BEST Rivers", its referred to as one of the most special places you can visit in a kayak. Shovel Creek is the lesser known creek and has yet to be fully explored by paddlers.
Here are the links for you to send in your comments. You have until Feb 9 to help make a difference.
For more information check out River Access (CKBC Rivers Access site) and Fraser Valley Whitewater.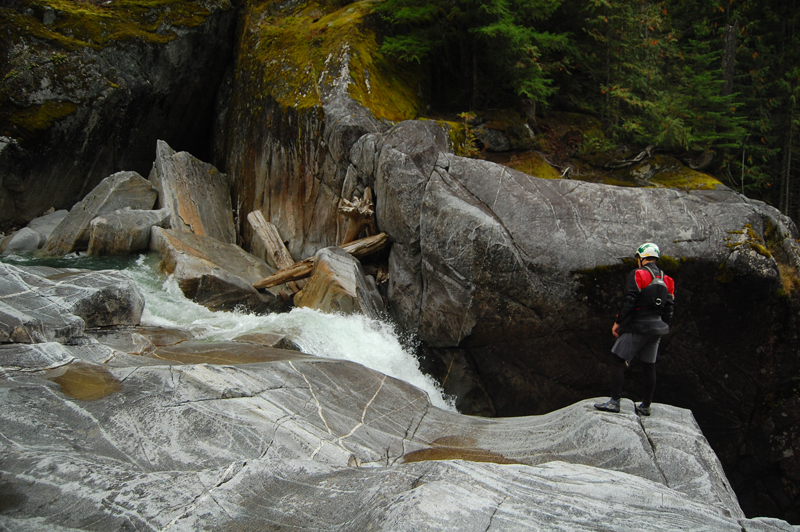 Big Silver scene.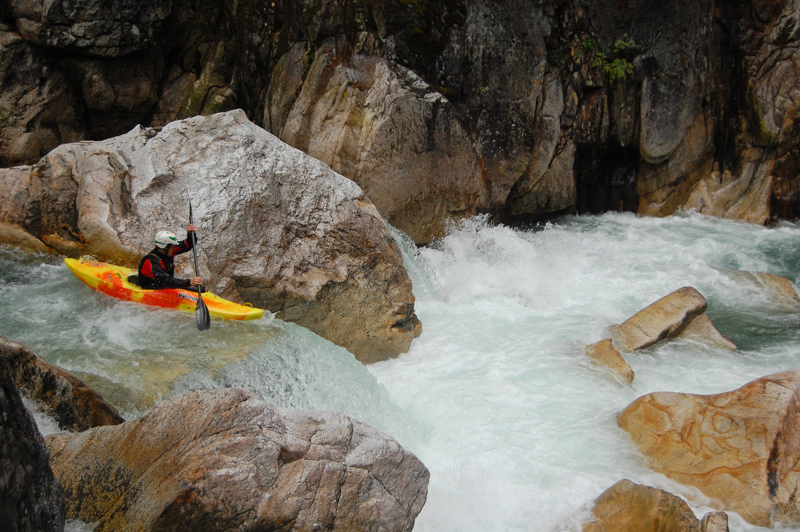 Such an awesome place.