Cataract Creek is a nice creek on the eastern slope of the Rockies south of Calgary. Here's some info about the run.
Amusingly, some of the big rapids on this run are named after creatures/things of legend and myth; Hercules, Titan and Leviathan for example. Pretty cool actually. This is the only run I've done in Alberta - I had the chance to sneak away for a day while in Calgary for work, and this is what I got to paddle. It was a fun day, and it was great to meet and hang out with the Calgary crew. I will definitely be back.
Here's a few photos from this trip.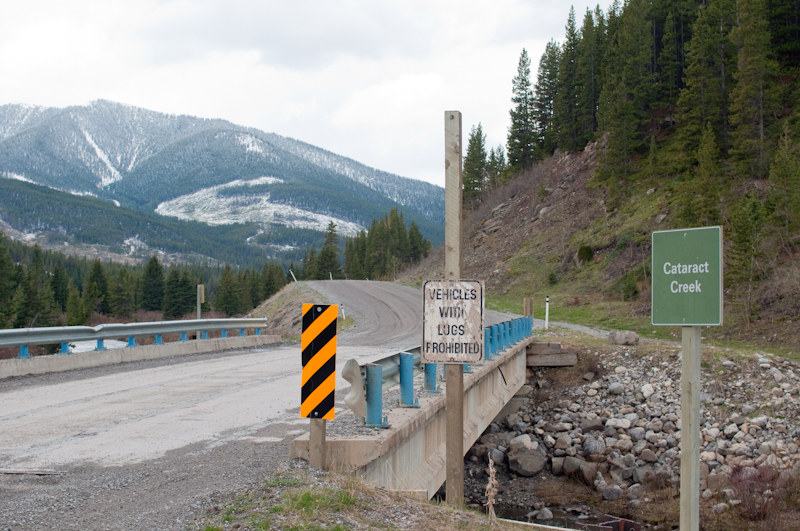 The put in on a fridig late May afternoon. It was as cold as it looks.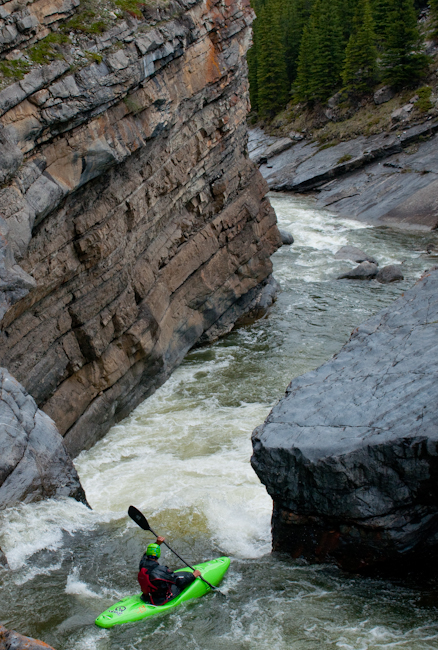 Mikkel St. Jean-Duncan rolling over the lip of Titan. Check out the Rocky Mountain bedrock!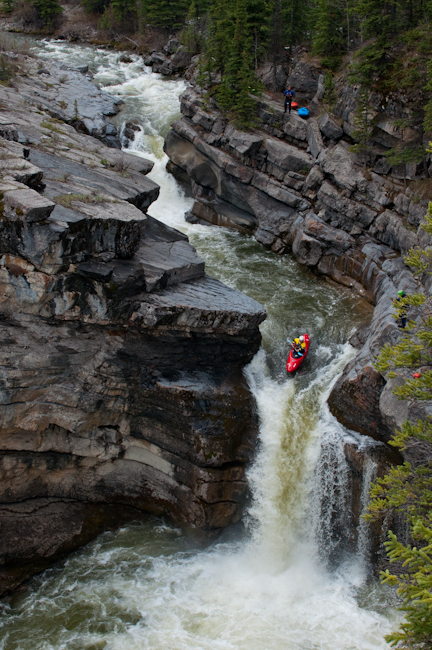 The Hercules/Titan stack up.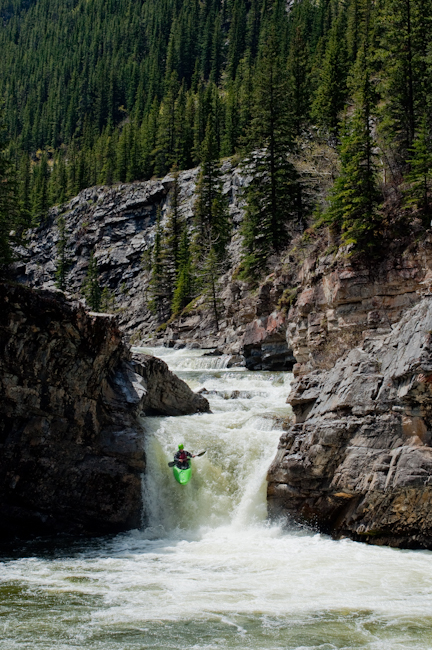 Zig Zag Falls, a really fun rapid.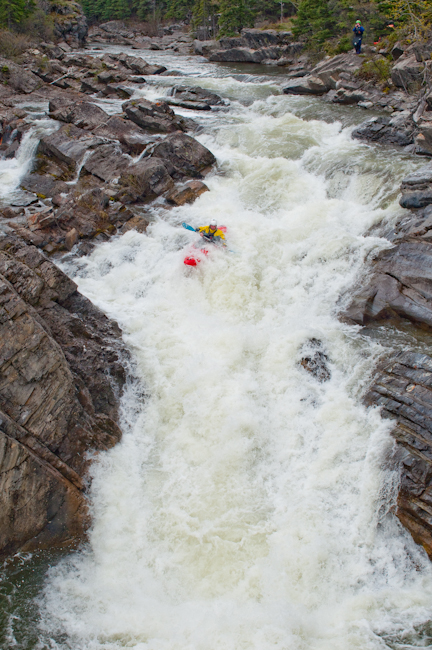 Dave Crerar paddling through the Leviathan. This manky drop reminded me a lot of paddling in New York.