It was a long time coming, but this past weekend I finally managed to get on the ferry to Vancouver Island to do some paddleboating. Despite the rain - or perhaps because of the rain - it was pretty fun.
I remember on my first visit to the Island (attempting to surf, not boat) how surprised I was to see mountains that rival the ones on the mainland - it's incredibly beautiful there and somehow it just has a different feel than hanging around back in Vancouver. Maybe it's my Newfoundland roots that make a big island feel like home. Whatever it is, I like it out there.
Anyways, Vancouver Island motivator Shayne Vollmers was key to our visit. After relaying his tales of a creek called Granite that was infested with top quality waterfalls to Ali and Matt we were quickly a crew of three joining an already big group of dudes that live over there. I think it's safe to say we all came home fully impressed after logging a run down Granite Creek, a tributary of the Harris, and a short but fun run called the Cameron near Port Alberni. We took a peek at Little Qualicum Falls but were too scared to give it a serious look - the water was quite high.
We rolled up to Granite early in the morning ready for a long day - the level was perfect but it was raining. We knew it was going to be good when we looked over the bridge and saw the first waterfall nearly within spitting distance. Sweet. That's pretty much how it goes - it has a lot of waterfalls, and some good whitewater in between as well. The only downside was the HUGE load of wood in the river - apparently it's always an issue there and unfortunately on this trip it kept us from running 3 of the 4 biggest waterfalls. Part of the problem is probably the heavy logging around there. I don't know what the other part of the problem is, but dynamite would go a long way towards solving it... If only eh?
I took some photos at the start but my poor camera succumbed quickly to the damp conditions and basically stopped working 1/4 of the way through the trip. It's always a problem when it's raining like it was that day. Someone needs to make a waterproof SLR. Photos from the last half of our trip are courtesy of Shayne. Enjoy - Granite Creek is one not to be missed and was a perfect introduction to the boating on Vancouver Island. Don't forget to read the beta so you can go check it out too.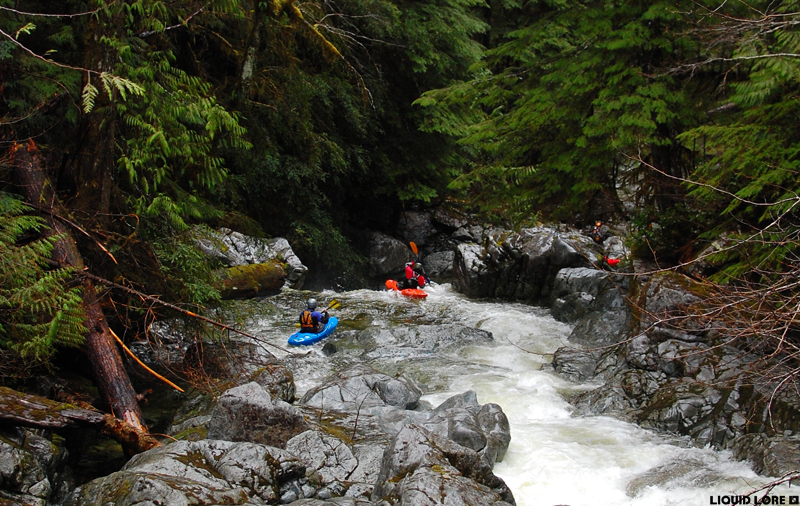 The view from the put in bridge.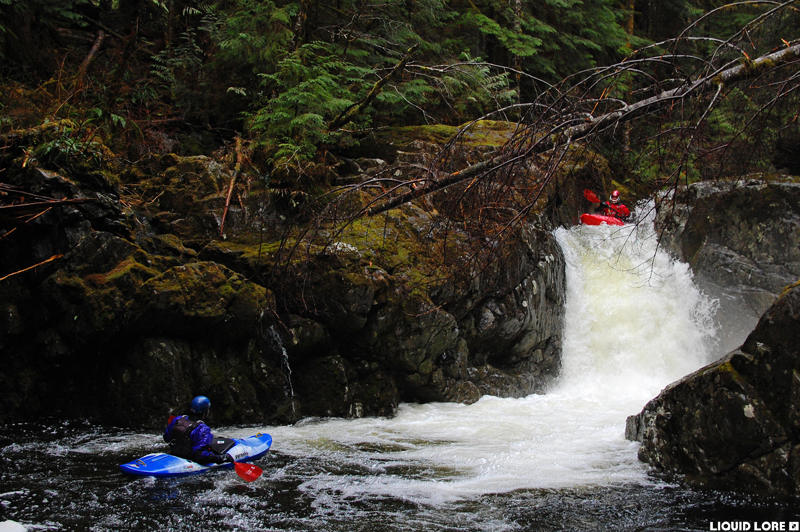 Sweet slot to late boof.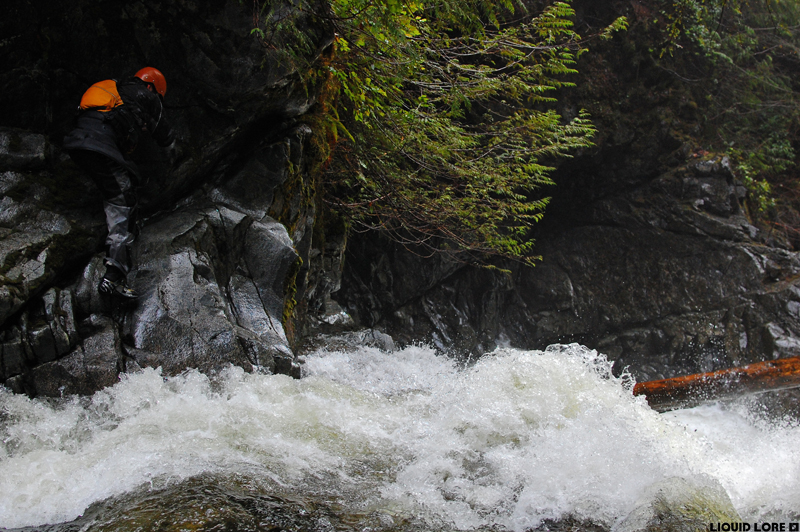 Matt sliding to the edge of one of the big ones that was clogged with logs.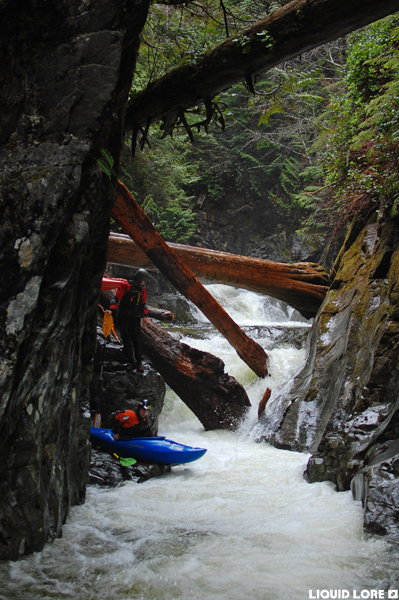 More wood.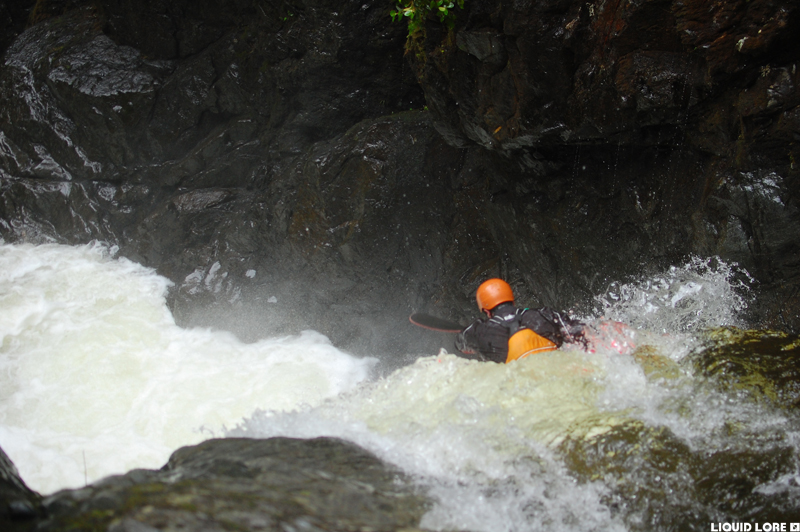 Dropping.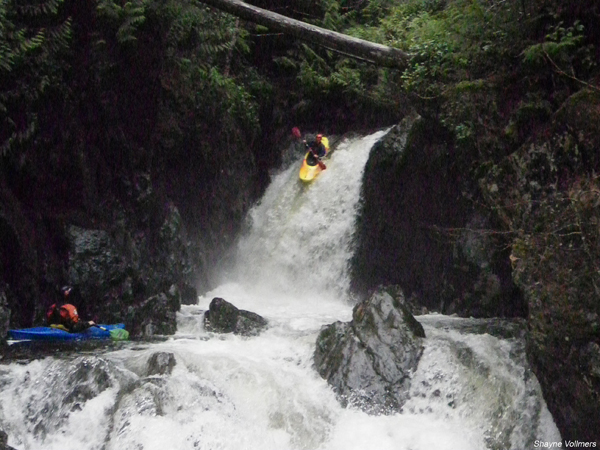 Ali Marshall on the same clean drop as in the photo above.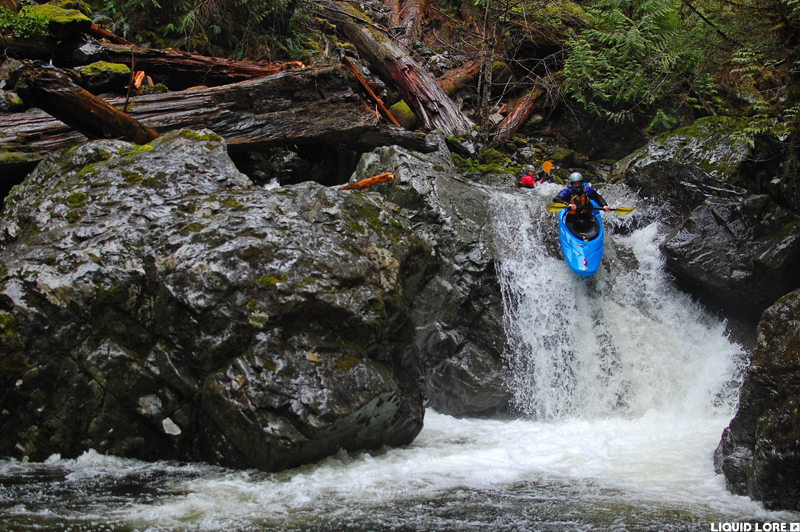 Random boulder rapid. The whole right side was full of trees behind that big rock.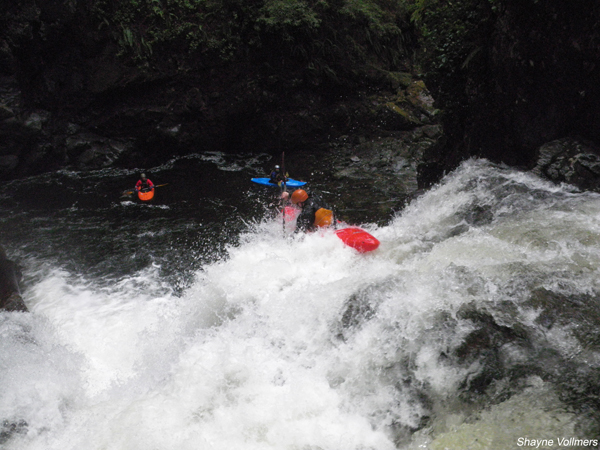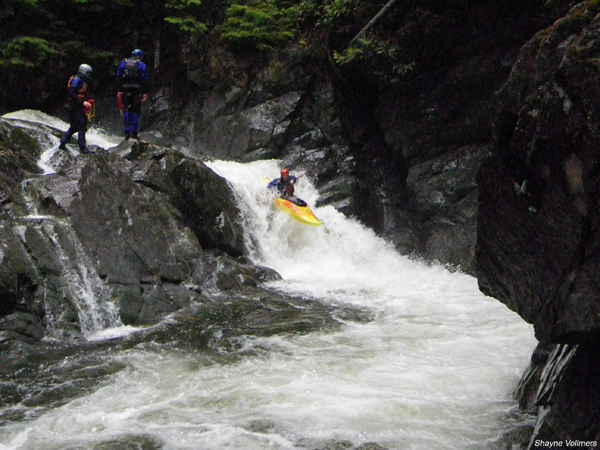 This was a really fun rapid - a fast lead in to this boof.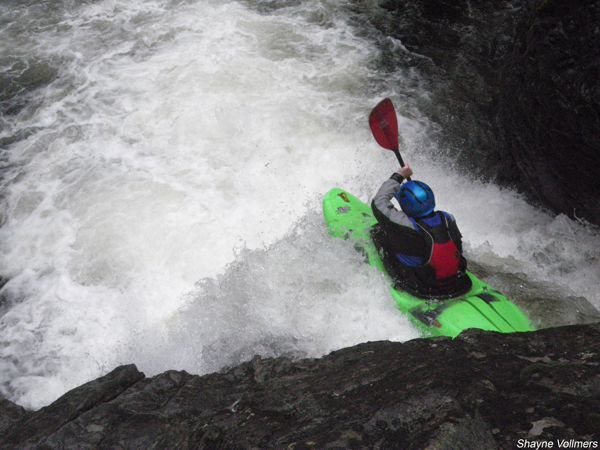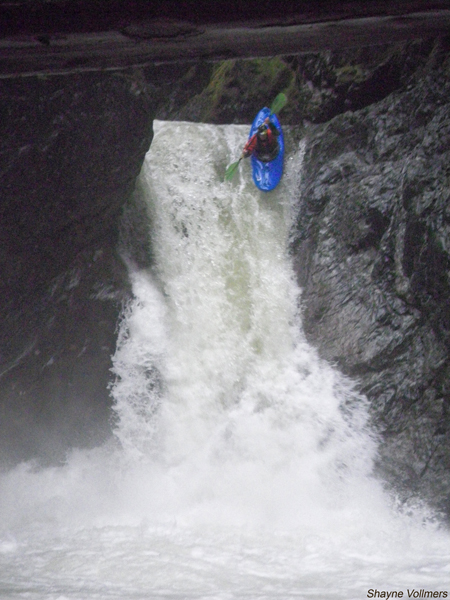 The start of the last big 20/40 combo.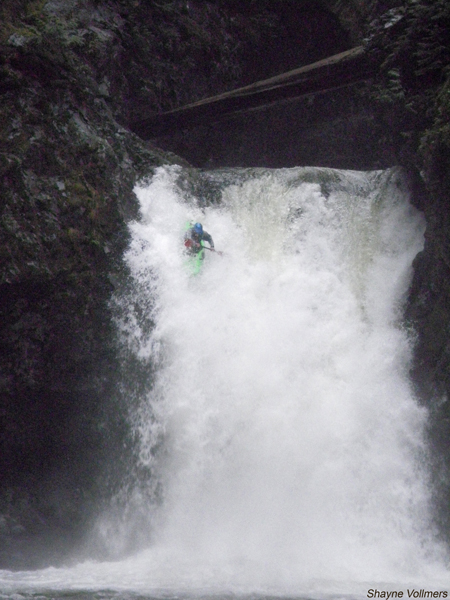 That last waterfall is stacked right on top of this one. Granite saves the best for last!