Information about whitewater releases in the Harrison Lake zone recently became available.
Click this link if you want to read the details, courtesy of Cloudworks Energy.
It looks like there will be releases for kayaking in May, June and July for Fire Creek, Douglas Creek and Tipella Creek. This is good news for kayaking. I'm not certain on the difficutly or what kind of whitewater is found on these sections - to be honest I've only seen sporadic reports of any of these creeks.
Here's what I know about these runs: Tipella Creek has a waterfall - it is also reported to be very steep above the falls. I know that Douglas Creek was scoped by Leland Davis and crew in 2009 and was ran by Ian and David Collings later in the fall season. I can't tell you much about Fire Creek, but if there's a diversion there it has to have gradient.
The Stave River will also have releases and it's definitely runnable - 18 cms should be a great level on the diversion reach. If access to the dewatered stretch was easy it would make a great day trip for one or several laps. Unfortunately access isn't easy, and the waterlevels in late May were you to consider the 3 day trip from the lake at Stave Glacier would likely be much too high to be reasonable. Maybe the kayaking community can combine to rent a barge to sail across Stave Lake for the May long weekend this year...
I can only encourage you to take advantage of these releases - I will definitely be making the journey out there to check things out. It is inevitable that rivers in southwest BC will be damed and the greater the presence we have on these release runs can only re-inforce the need for releases (and many releases) on anything that will be damed. While not ideal, it is the reality of the current situation.
This of course comes on the heels of the announcement of the granting of several power purchasing agreements to several developers. I'm not sure if it is too late in the process to stop development or to have a say in the decision making for releases on these runs. The rivers affected are a cluster around Harrison Lake including the spectacular Big Silver Creek and another cluster in the upper Lillooet River zone.
Finally, the biggest news in the world of whitewater releases is the confirmation of up to 24 whitewater releases per year on the Ashlu. Read this document for the specifics, from Transport Canada. More details are forthcoming from Innergex with online gauges and more details on the release process.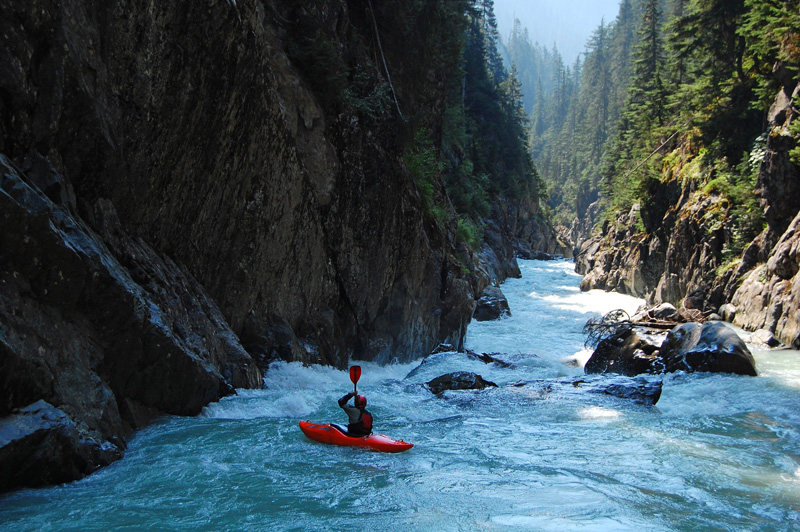 Kayaking through the first canyon on the upper Stave.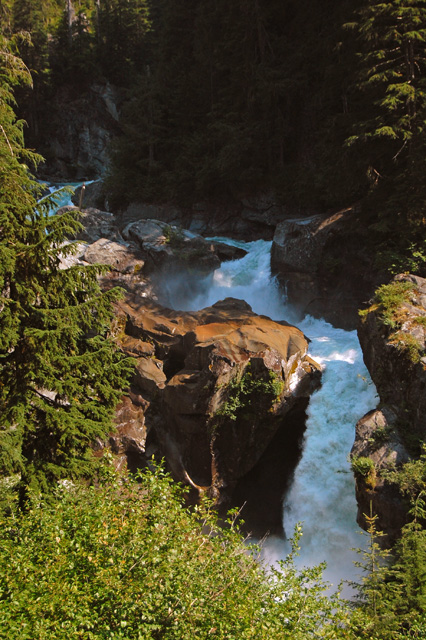 Serious whitewater (and a huge portage) on the upper Stave.