If you're following along you'll remember a week or two ago the information was posted for what you need to do to go kayaking on the Ashlu in the new recreational whitewater release environment. Well, they went down and things went really well!
Here's the stuff you need to check out to go kayaking on the Box Canyon yourself:
Innergex Website - Registration For Releases
Important Details About Ashlu Releases
* * *
The lead up towards the first release was a little stressful - nobody was sure just how things were going to work out, and on top of it all was the fact the weather had been cool and cloudy all week and we didn't know if there would even be any water in the river for the operators to release. A solid crew of 9 boaters living in Squamish and Vancouver made the trek up anyways to find the river at a low but very fun level!
Turns out the water was on before anyone got there, and the level didn't change much through the day. As always in the spring time it's funny to see the Ashlu with crystal clear water rather than the signature murky, brilliant blue color you find in the summer and fall.
On Sunday we came back later in the day to run the river again with the water just a shade higher. We spent quite a bit of time hanging around 50/50 before heading down to finish off the run. By the time we got done it was 630 and the river was just being shut off. Sunday even saw a small crew paddle the mini-Mine - they said the water was a little low but were happy to check it out and enjoy the valley.
So that's the update today - I suspect this weekend, with a lot of rivers up here still just starting to trickle to life that there will be a ton of people rallying to boat on the Box. See you there!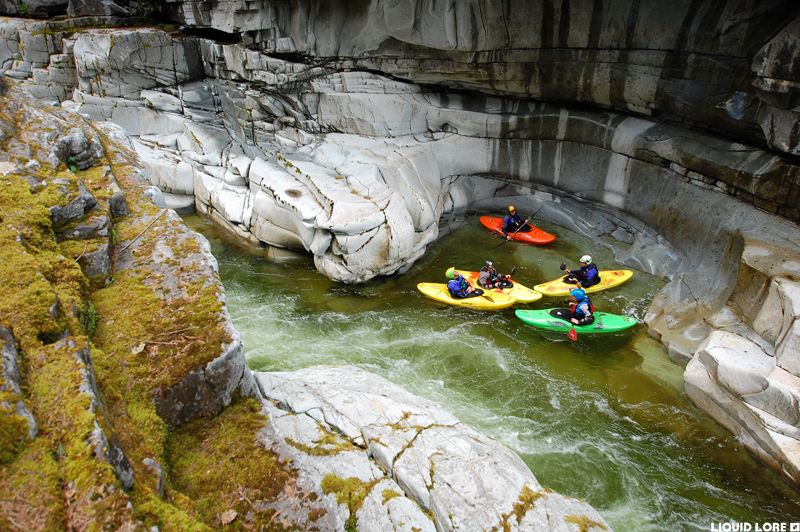 The first eddy during the first release.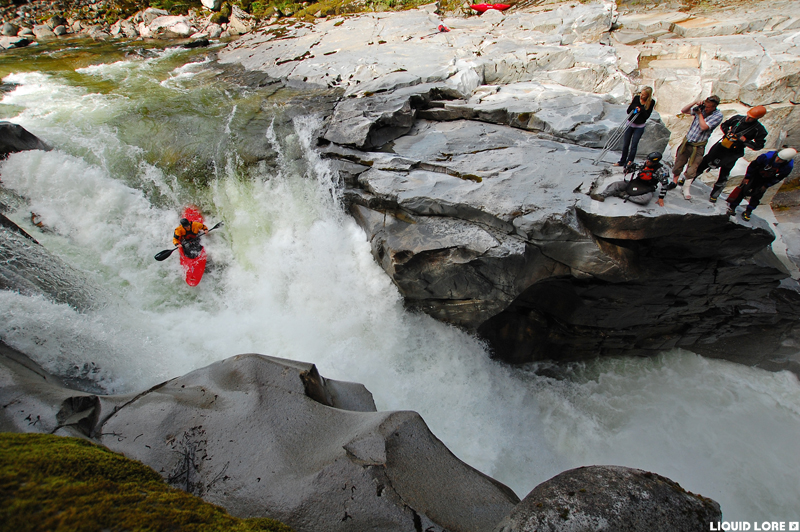 Sunday - Kurt Braunlich firing off 50/50 - one of 5 clean runs that day.