The Callaghan Creek Race, 2012 edition, has come and gone, and it was a resounding success once again. Unlike years past it was (somewhat) clear in the week leading up to the race that high water wouldn't be an issue. On race day, the river was flowing at a beautiful medium level with bright sunny weather and the biggest crew of racers yet to challenge the course.
Things started off again this year with a mass paddle down the river in the mid-afternoon, followed by some the lunch, the safety meeting and a rally to the top to get things underway. This year marked the highest participation in the race to date, with 11 teams - 23 racers - competing for the top spot. This year was also the first year we saw a team of 3 compete; they did well. New faces, race veterans and fresh teams all performed amazingly on the demanding course with no carnage and fast times. The slowest time this year would have placed 5th (of 9) in last years race!
With the level of competition and numbers increasing every year, we can only hope that the 4th annual Callaghan Race, to be held in July 2013, will continue to build on the success of the event so far. See you next summer.
Here are the final results:
Maxi Kniewasser/Ric Moxon/Darren Albright - 15:39
Sam Ricketts/Jules Dumoine - 15:46
Ben Marr/Mikkel St. Jean-Duncan - 15:52
Mark Basso/Greg Dashper - 16:12
Brian Fletcher/Ben Hawthorne - 16:14
Corey Boux/Riley Best - 16:42
Paul Harwood/Shane Kroeger - 16:46
Steve Arns/Ali Marshall - 16:57
Sandy Macewan/Hector Darby MacLellan - 17:03
Matt Kompass/Andrew Slater - 17:14
Will Riorden/Geoff Dunbrack - 17:50
A special thanks goes out to the safety crew who paddled down the river to set up at the waterfalls, to Steve Rogers for the awesome photos, and to Shawna Hawthorne for running the finish line timing while missing out on the action on the river.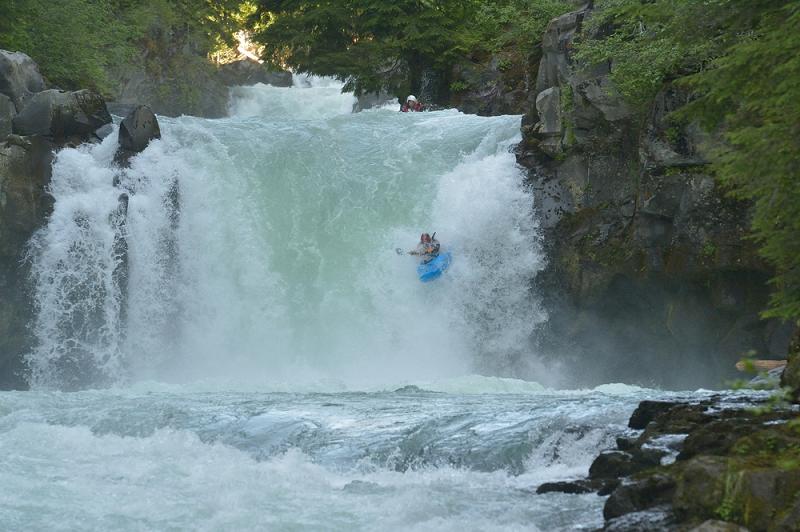 Ric Moxon leads the charge as the first team attacks the waterfalls.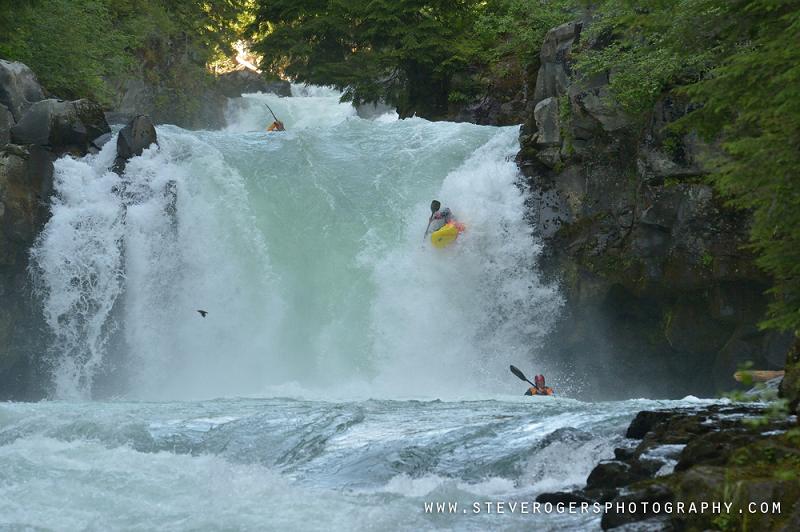 Airborne Maxi Kniewasser as Ric leads and Darren takes up the rear.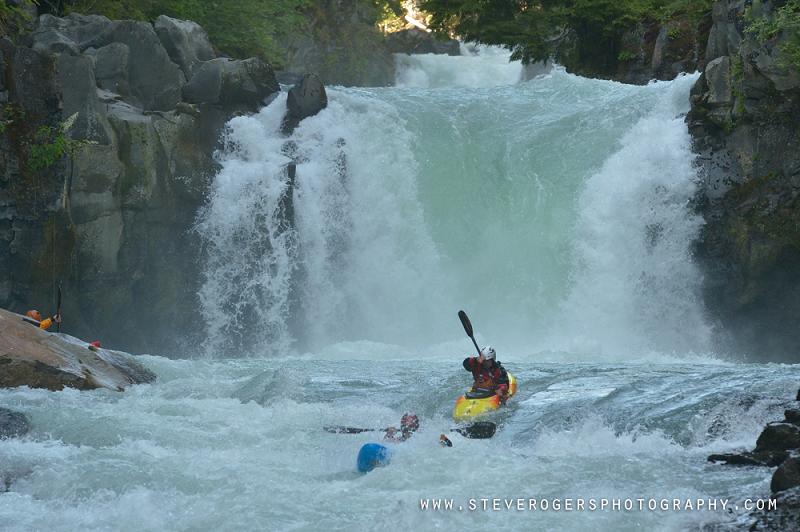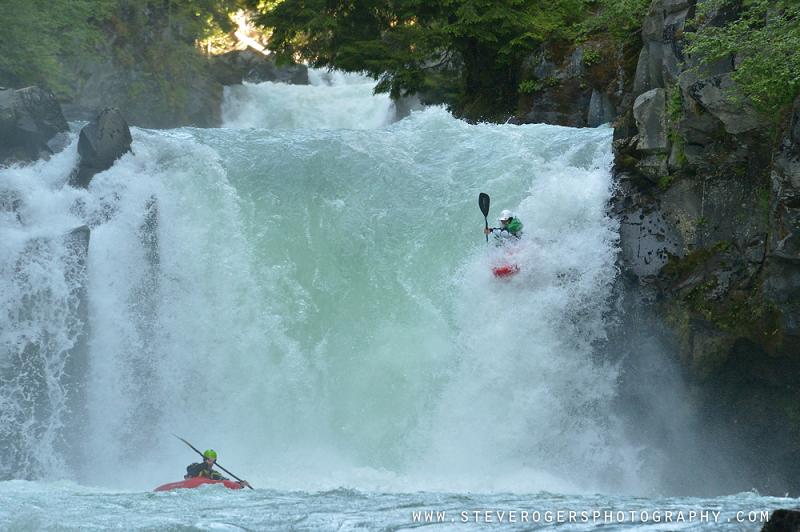 Mikkel and Ben.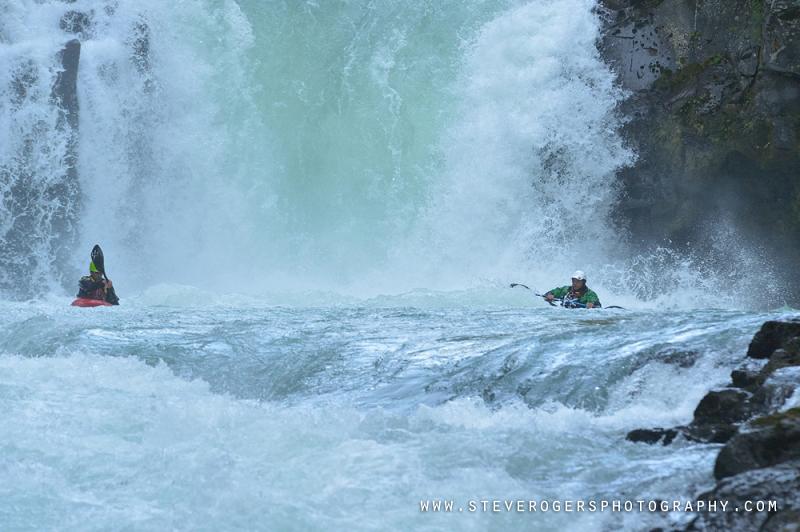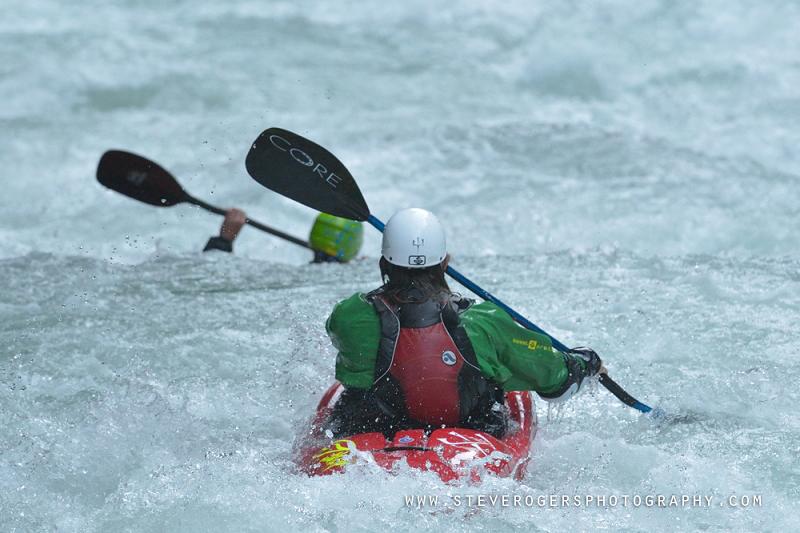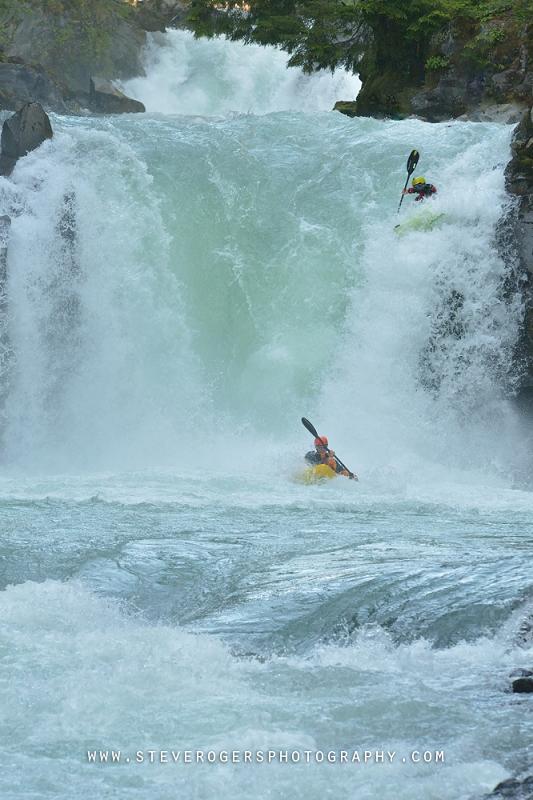 Sam Ricketts leads Jules Dumoine.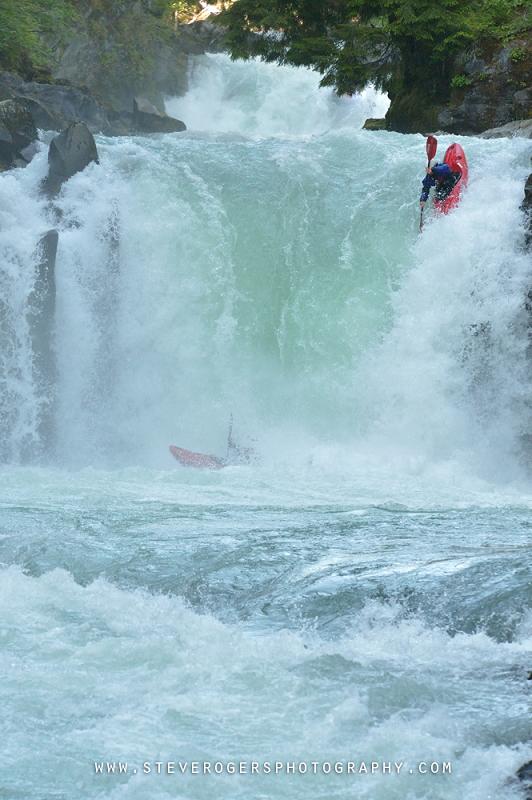 Matt Kompass/Andrew Slater.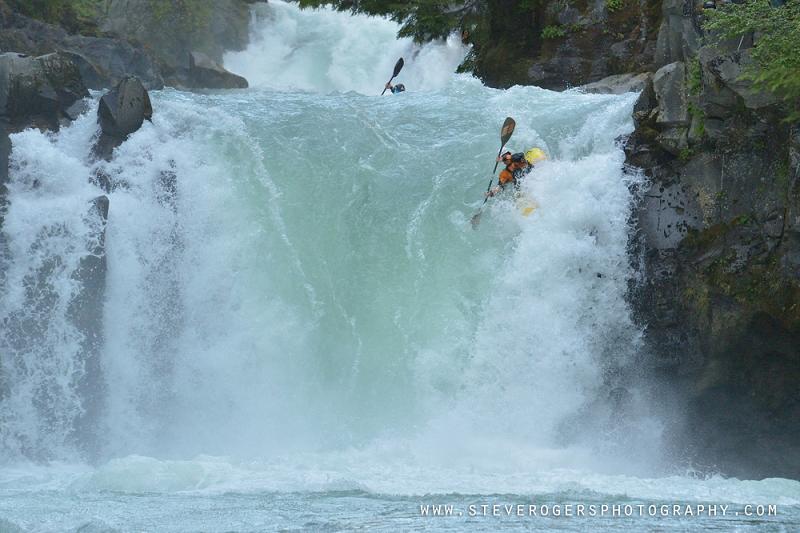 Greg Dashper/Mark Basso.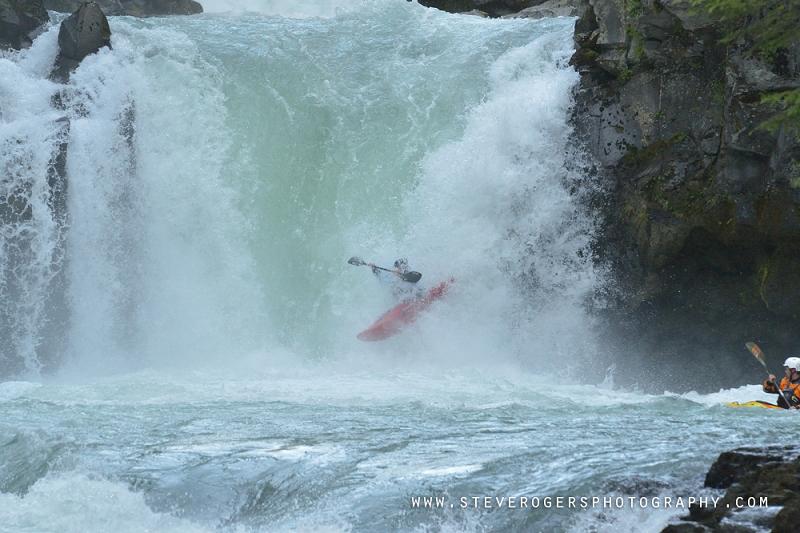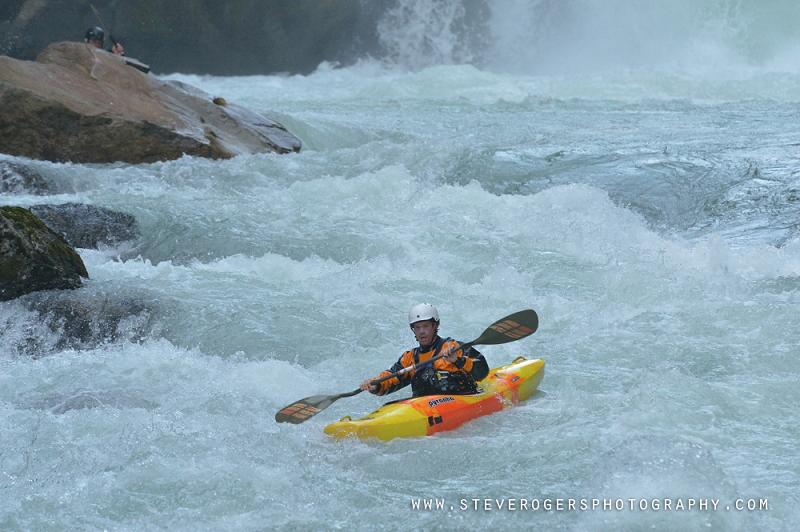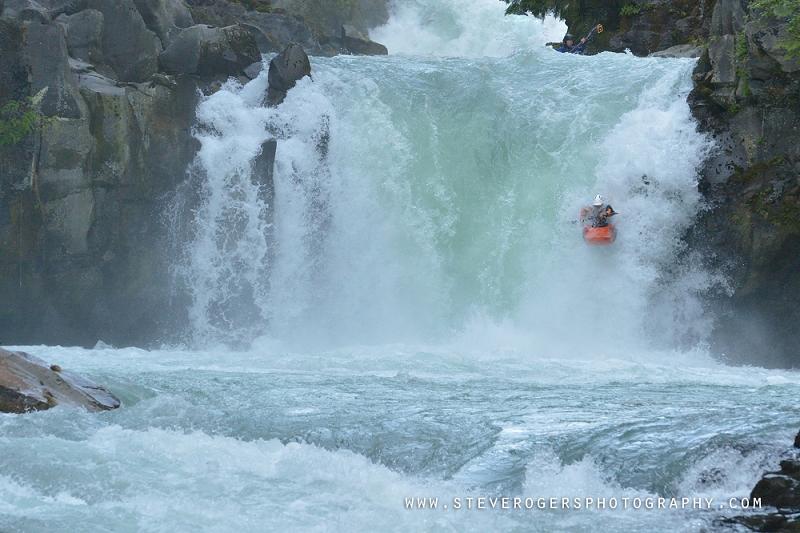 Shane Kroeger with a very flat boof! Paul Harwood takes up the rear.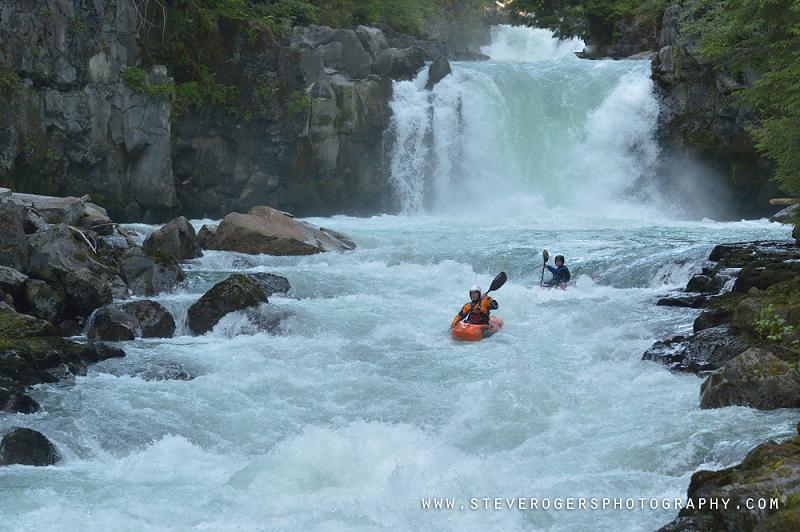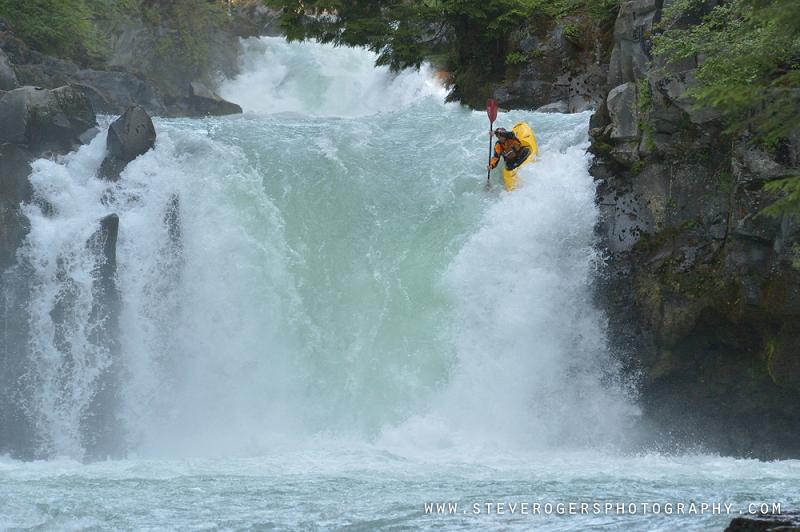 Corey Boux, past Whistler Creek Cup champion.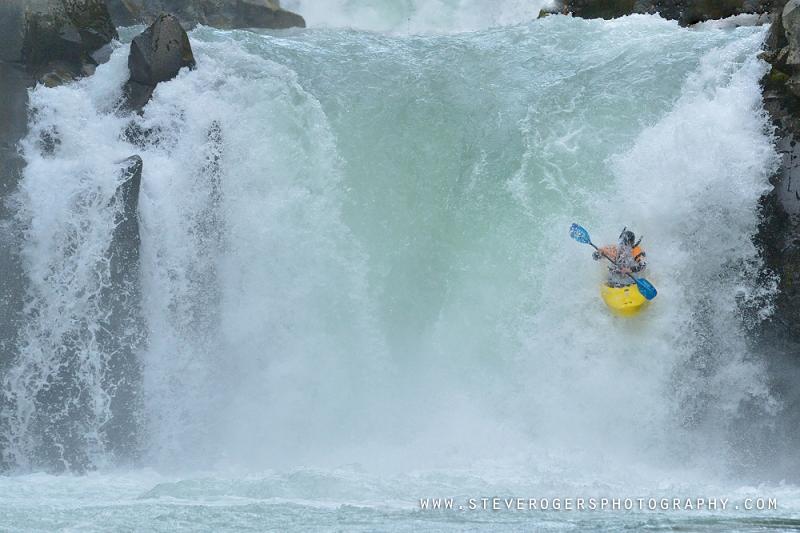 Riley Best.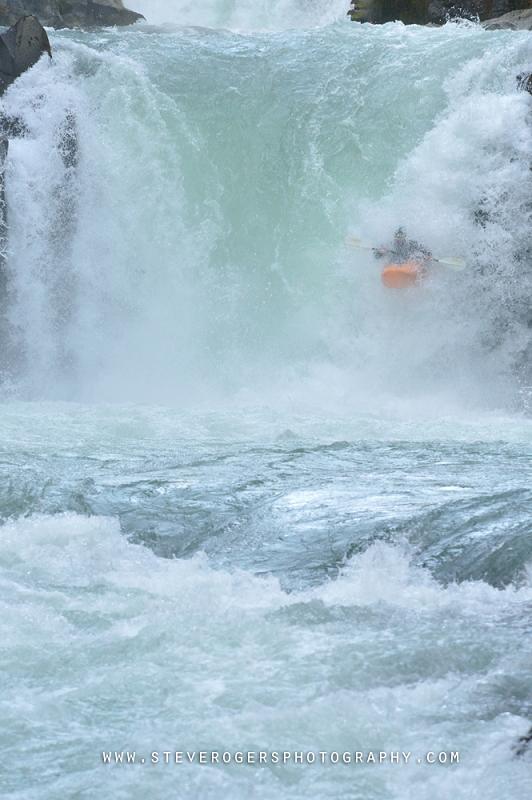 Brian Fletcher.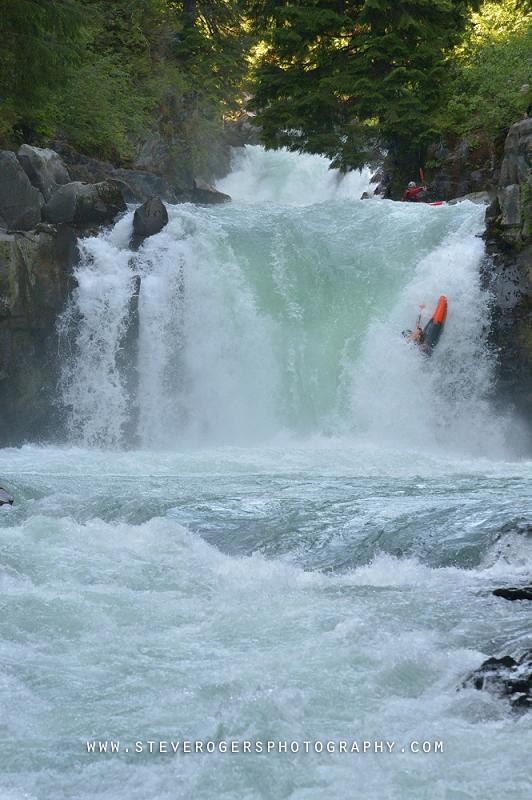 As bad as it looks, it worked out well - Riorden and Dunbrack.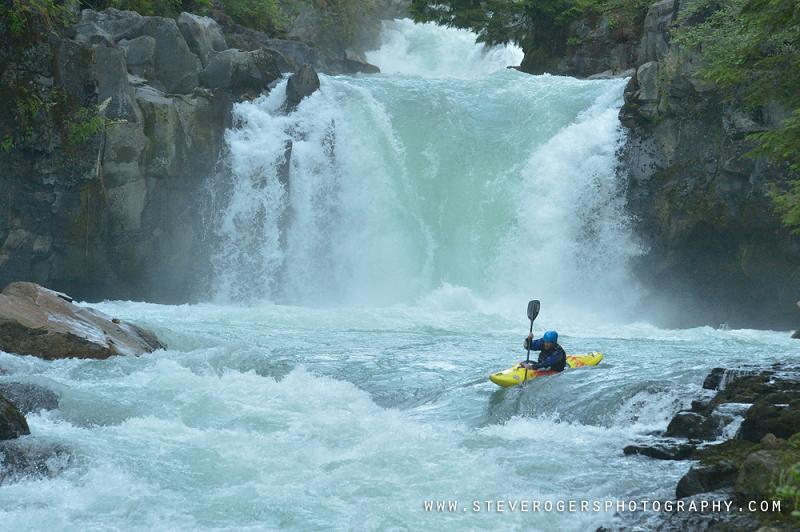 Ali Marshall.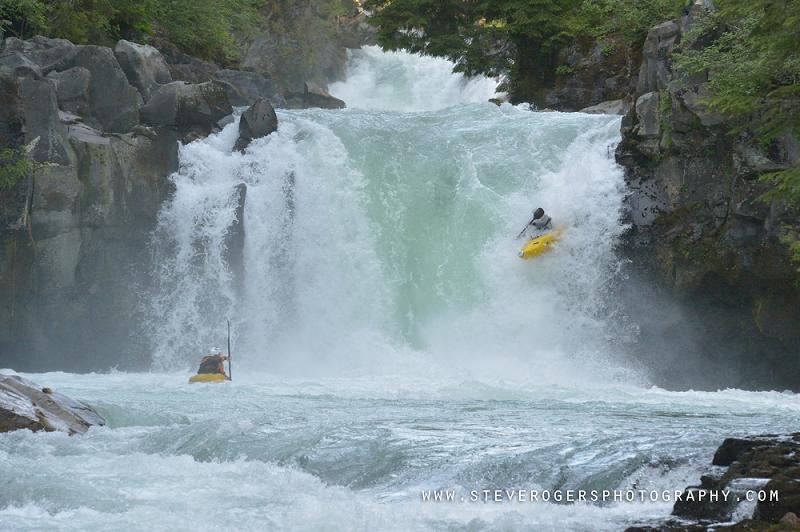 Hector and Sandy.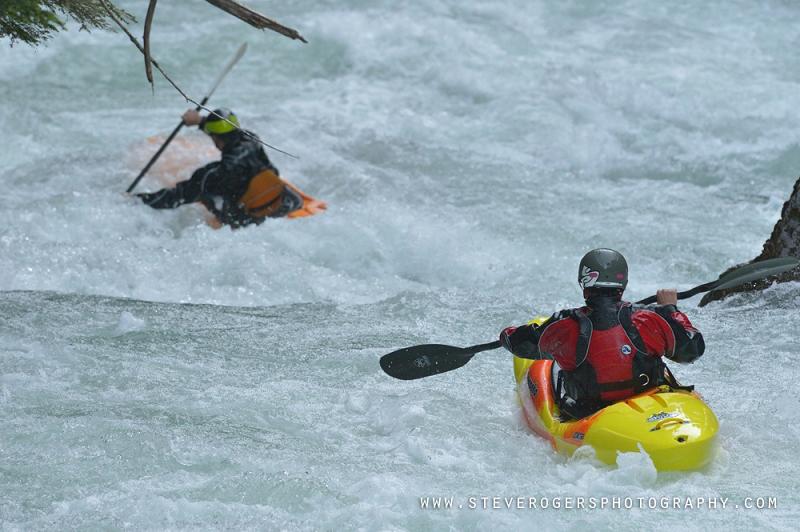 Fletcher/Hawthorne.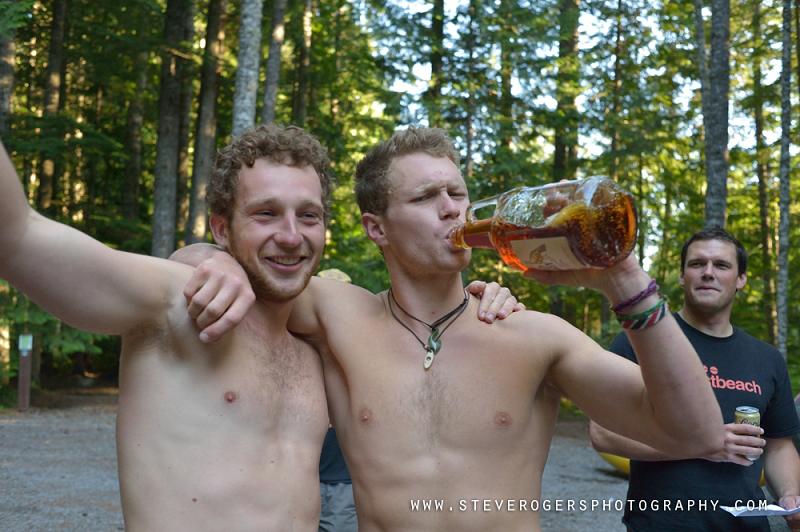 Second place - Jules Dumoine and Sam Ricketts.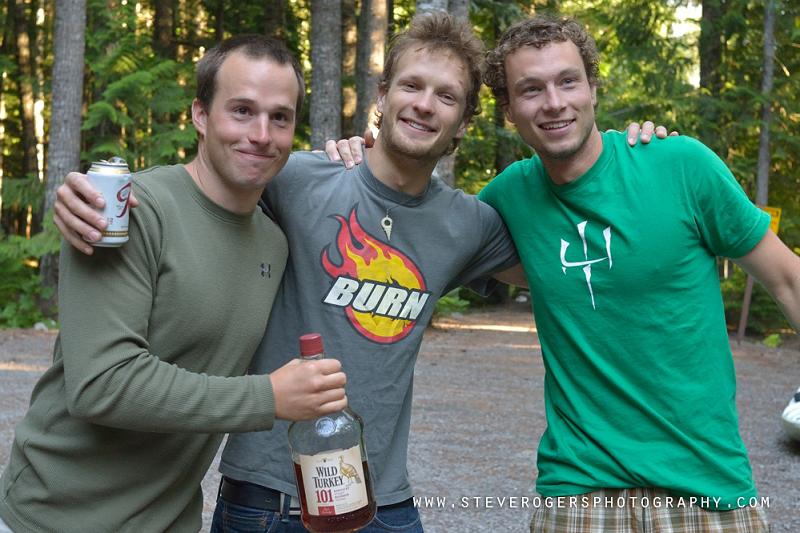 First place trifecta - Darren, Ric and Maxi.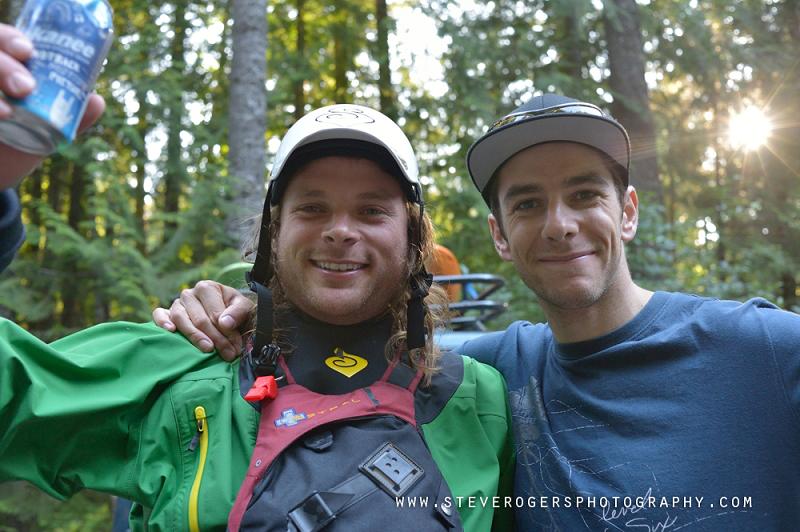 Third place - Ben and Mikkel.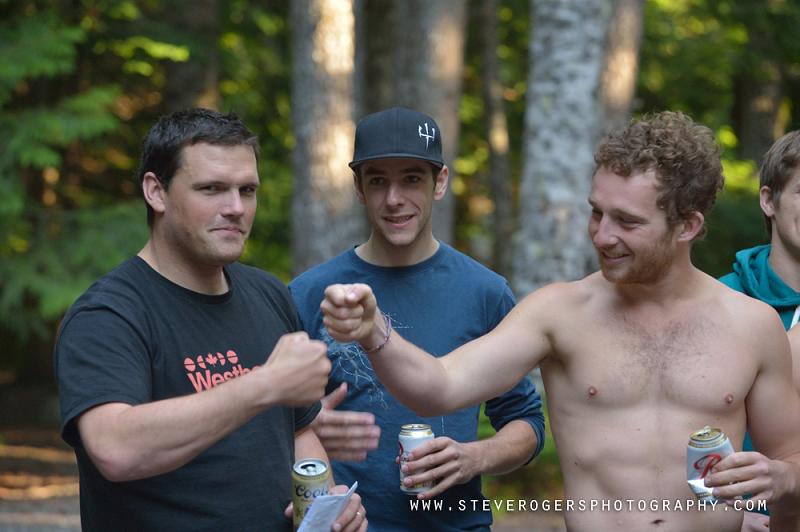 Steve, Mikkel, Jules.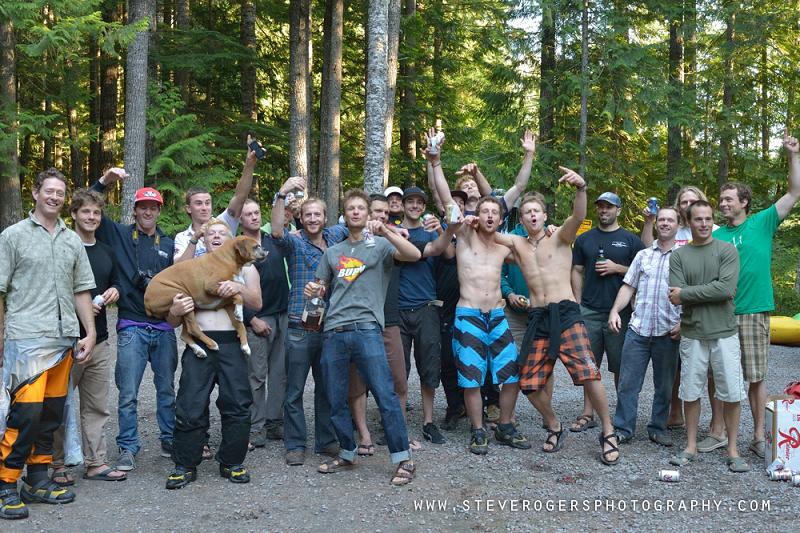 A group photo, warming up for some beers.