Callaghan Creek Race - July 15, 2017
The 8th Annual Callaghan Creek race went down as a huge success last weekend. After a winter with lots of snow, the race was held in the normal window of mid July, but unseasonably cool weather caused a drop in flow in the days leading to the race. Flows ended up being a relatively mellow but respectable 2.7 or so.
This year we had 36 racers. The shortened course was used again this year as it was still a bit low to safely race over the first ledge. Even though OBD changed last winter, the rapid still offered up a ton of excitement for racers.
A big thank you goes out to our title sponsors Western Canoe and Kayak and Predator Helmets. Predator provided cash prizes to the top 3 teams, and a bunch of helmets and other swag to all. Western provided gift certificates, and a paddle for the winner of the Cheak time trial on Friday night.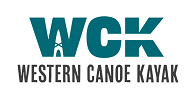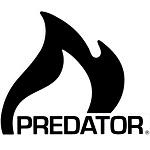 A big thank you also goes out to Hard Core Paddles, who provided a paddle to the fastest paddler using their product during the race - this year Jamie Wright claimed the prize. These guys make a great product! Try it out if you can.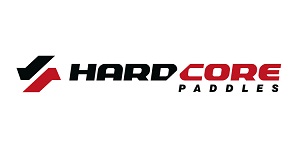 Lastly, a thanks goes out to everyone who helped make the race happen - the racers, party organizers, timing volunteers, sponsors. This is a community event that is only made better by everyone helping out. Of note was the change in party venue to an awesome location along the Cheakamus River.
The race was very competitive this year. There was only 1 second between first and second place! The winning team, Maxi and Benny, have been paddling together since they were teenagers and they were fired up the share the title, and a giant bottle of Jack Daniels at the after party... It was great to see a long list of familiar faces and new competitors participating.
Maxi Kniewasser - Benny Marr - 15:28
Richard Kemble - Jamie Wright - 15:29
Kiah Schaepe - Jure Stan - 15:40
Ash Bullivant - Andraz Krpic - 15:45
Joel Villeneuve - Chris Loughran - 15:55
Corey Boux - 16:10
Eric Johnson - Trent McCrerey - 16:16
Taylor Weston - Fidel Moreno - 16:22
Ryan Boudens - Blake Miller - 16:27
Ethan Shea Begley - Dave O'Sullivan - 16:30
Wes Dixon - Henry Heyman - 16:31
Spencer Beck - Lars Skovlin - 16:35
Dave Graham - Iztok Zuber - 16:50
Steve Arns - Jonas Delogne - 16:59
Michael Freeman - Mike Nash - 17:35
Tom Potter - Evan Corral - Paul Stamilio - 17:45
Phil Middleton - Winston 'Wiggy' Cawkell - 18:20
Honza Muska Musil - Liam Cook - 19:57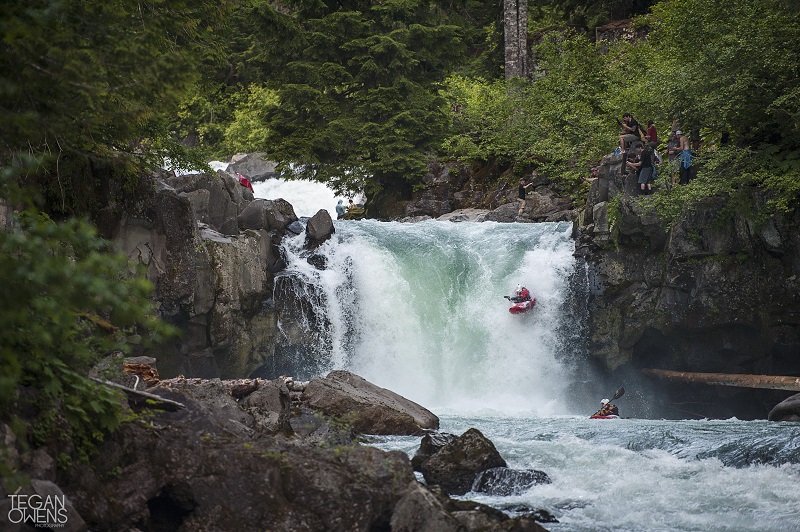 First place: Maxi and Benny. Tegan Owens photo.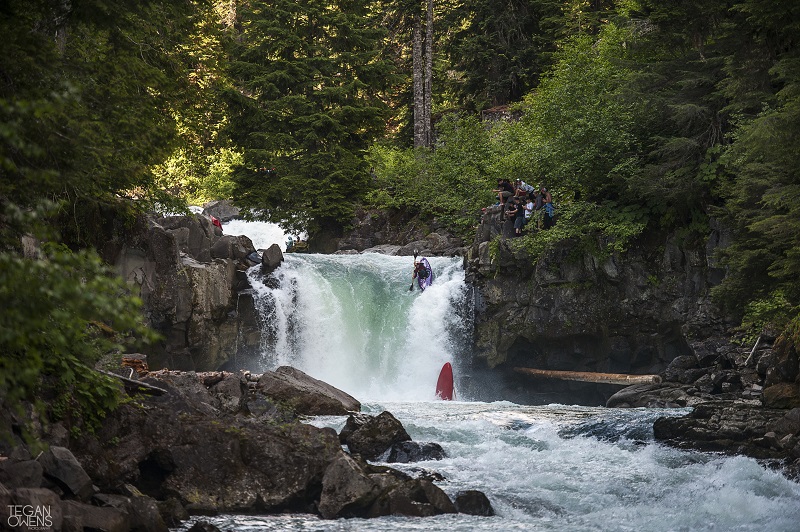 Second place: Jamie and Rich. Tegan Owens photo.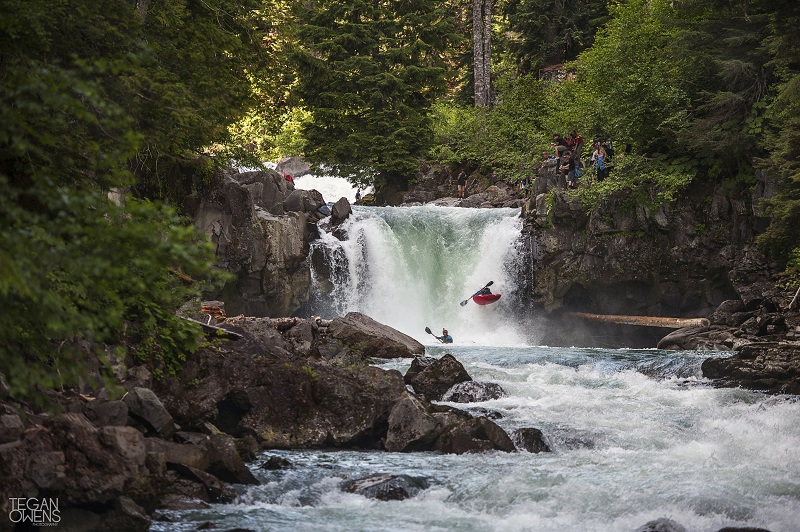 Third place: Kiah and Jure. Tegan Owens photo.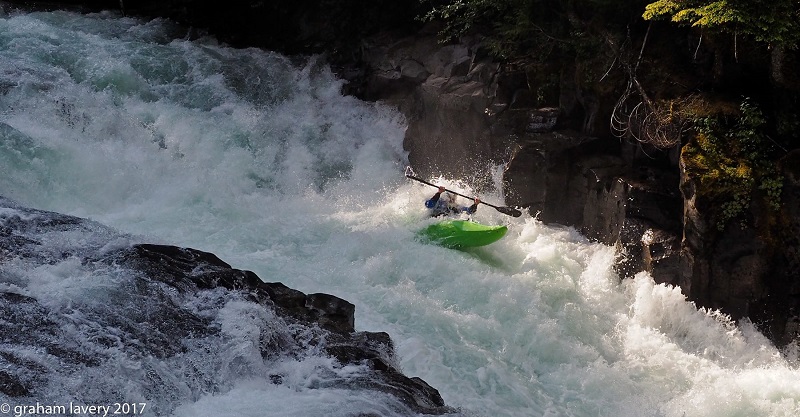 Whiteout in the Old Dirty Bastard. Graham Lavery photo.
Upper Cheakamus Race - July 14, 2017
After a few years hiatus, the Upper Cheak Time Trial was back this year. The course started below the waterfall this year as there was a log blocking the river just below it. A successful competition with almost no carnage. Finish times were used to seed start times in the Callaghan Race the next day. The finish times were also used to choose who won the Hard Core Paddle, and both Jamie and Rich were using them in the Callaghan Race on the same team.
Stay tuned for some new ideas for the races in 2018. See you there!
Fidel Moreno - 10:06
Blake Miller - 10:21
Maxi Kniewasser - 10:25 Eric Johnson - 10:25
Andraz Krpic - 10:26
Taylor Weston - 10:27
Kiah Schaepe - 10:33 Jure Stan - 10:33
Jamie Wright - 10:34
Richard Kemble - 10:37
Ash Bullivant - 10:40
Joel Villeneuve - 10:43
Corey Boux - 10:46 Chris Loughran - 10:46
Iztok Zuber - 10:52
Ryan Boudens - 10:54
Ethan Shae Begley - 10:56
Jonas Delogne - 10:57 Katrina van Wijk - 10:57 Honza Muska Musil - 10:57
Steve Arns - 10:59
Dave Graham - 11:00
Ben Holzman - 11:10
Liam Cook - 11:12
Peter Harper - 11:15
Winston 'Wiggy' Cawkell - 11:16
Tom Potter - 11:17
Casey Williams - Nicole Mansfield - 11:21
Josh Plankeel - 11:39
Nike Nash - 11:42
Andy Nash - 11:51
Phil Middleton - 17:21 (assisted swimmer)
Daniel Klein - DNF