Callaghan Creek Race - July 16, 2016
After a few years of low water and early flow windows, the 7th Annual Callaghan Creek race moved back to its traditional time in mid July.
52 racers competed, which is tied with the 2013 race for the most competitors to enter! Level 2.68. The modified course was used because the water level was just below the cut off for running the first ledge, and the course finished at the normal take out where the race has always finished. Running OBD was optional.
A big thanks to Western Canoe and Kayak for providing the top prize of a new paddle for the winning female competitor and gift certificates for the overall winners!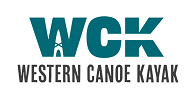 A thank you also goes out to Predator Helmets for providing a bunch of helmets and hats that went out to the top teams and safety crew, and to WaterFlow Paddling for providing a throwbag and hat to the racers that had some carnage over the weekend.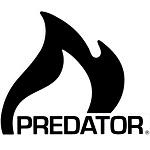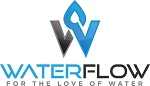 Finally, a huge thanks to all the people who came together to make the race happen. From finish timers to safety crew, trail workers, party makers and everyone else in between - it wouldn't be possible without your hard work!
Race Times
Raphael Boudreault-Simard - Ric Moxon - 15:28
Louis Geltman - Benny Marr - 15:43
Rhys Elliot - Carl Whitehead - 15:48
Phil Mitchell- Joe Morley - 15:52
Hector Darby MacLellan - Richard Kemble - 15:54
Charley Nguyen - Mael Nguyen - 16:00
Kiah Schaepe - Martjin Van Den Broeke - 16:18
Dave Fusilli - Matt Anger - 16:28
Corey Boux - Chris Loughran - 16:44
Adrian Kiernan - Scotty Hall - 16:47
Honza Muska Musil - Andraz Krpic - 16:50
Edward Muggridge - Pedro Astorga - 16:52
Ben Kinsella - Nate Klema - 16:57
John Harding - Matiu Kapa - 17:01
Jonas Delogne - Iztok Zuber - 17:26
Bryce Shaw - Ethan Shae - 17:29
Glen Carpenter - Laura Bannon - 17:30
Jeremy Norbury - Trent McCrerey - 17:32
Steve Arns - Ali Marshall - 17:40
Dave O'Sullivan - Ash Bullivant - 18:06
Will Riorden - Geoff Dunbrack - 18:32
Chris Tretwold - Jonathan Ellinger - 18:36
Ben Hawthorne - Harlan Johnson - 18:42
Josh Plankeel - Phil Middleton - 19:17
Sam Murray - Dave Graham - 20:18
Tegan Owens - Hilary Neevel - 22:25