Having successfully moved half way across the country, it's now official that LiquidLore is a west-coast based internet resource. While it will be a while before any beta is posted about some of the runs here - please use the wonderful side bar called "Go Kayaking Here" to see the guidebook listings for rivers in those areas - there is still a lot of eastern material to share so don't worry about not finding out about the latest and greatest out that way.
The lower mainland of BC typically sees quite a bit of rain in the winter, hence several of the rivers that run into North Vancouver are supposed to have flow more often than not. I guess this winter is a bit of an anomaly though - Vancouver was doused with many feet of snow, which isn't good for a city whose snowplow fleet consists of a small contingent of Ford pickup trucks instead of dumptrucks, front end loaders and snowblowers that deal with snowfall in Ontario. When I first arrived, the message from the city was to sit tight and wait for it to rain - if the plows couldn't deal, warm temperatures would.
Eventually the rain did come, in a big way - it poured for days, and the snow melted and made a lot of water, filling the rivers to the brim - alas, I missed boating the city rivers in lieu of going skiing instead, and by the time I got home the water had already receeded.
By the time this weekend rolled around, I was hoping to get a day in boating. Luckily some of the guys - Kyle and David - I met here were keen, as was Matt Kompass from up in Whistler so late on Friday evening a plan was hatched to go and run the Robe Canyon down in Washington. The previous week the rivers down there were way high, and we caught the tail end of those flows.
After a decent bit of driving and getting lost, we made it to the river and had an awesome day. Robe Canyon is a fantastic run with a ton of great rapids from start to finish. To top it off we boated with a great crew of local guys who were stoked to show us down. If this is the standard then the kayaking life - although maybe not Coquitlam life as the lads were only too happy to point out - is going to be good...
Check out some photos from today's trip - it was pretty slimy and dark in there being winter and all (meaning I didn't take the camera out a lot). And, on a completely different and somewhat random note, I've added the beta for the Branch River in New York to the New York section of the guide. For comparasion, Robe Canyon has about 20 drops that are equivalent to Blue Ridge Falls on the Branch, not including the boogie - and it's in a canyon. Enjoy!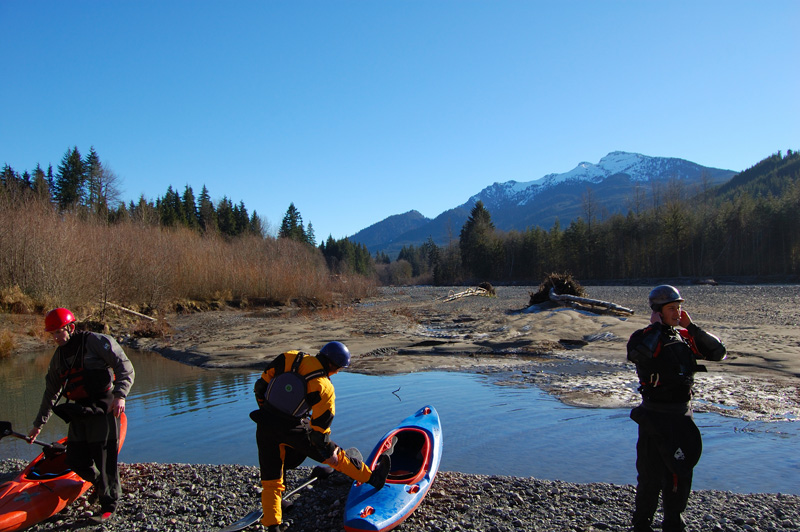 Getting ready at the start of the river - a foggy drive down ended as a bright sunny day at the put in.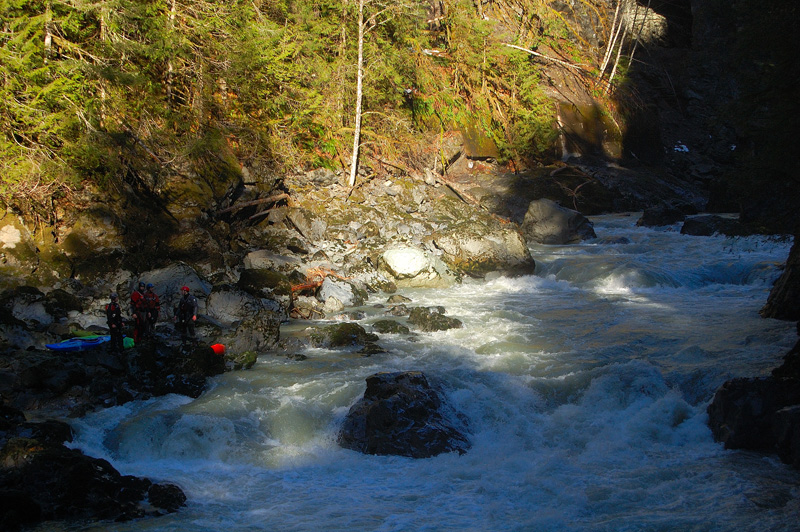 There wasn't a lot of sun in the canyon though - this was one of the rare sunny spots, above a rapid called Hotel California.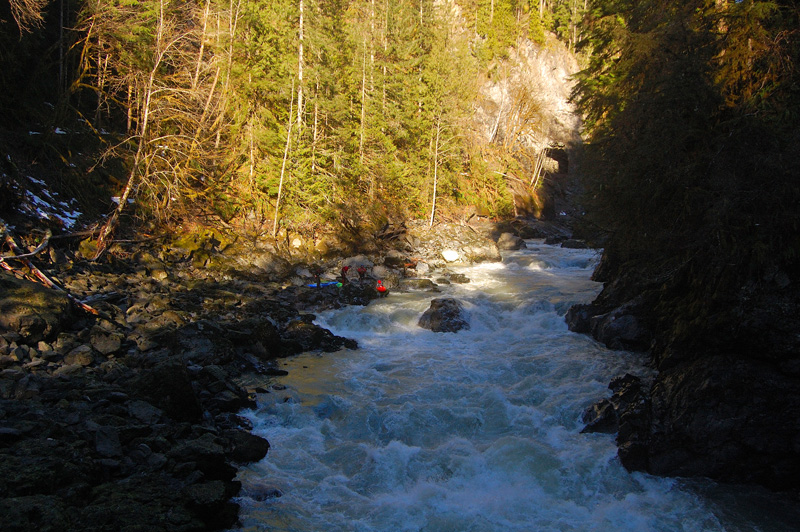 Getting ready to drop into the Hotel.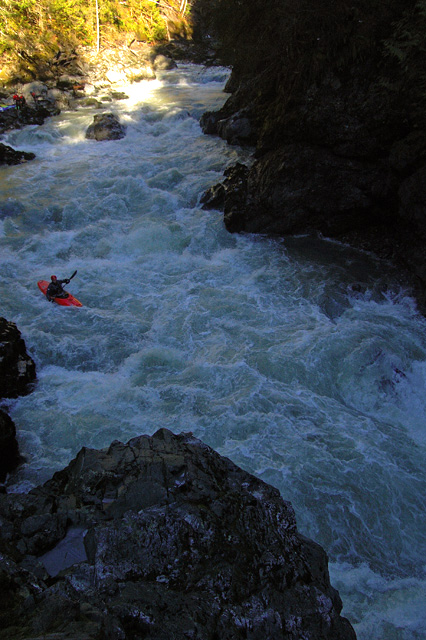 Kyle Dunn.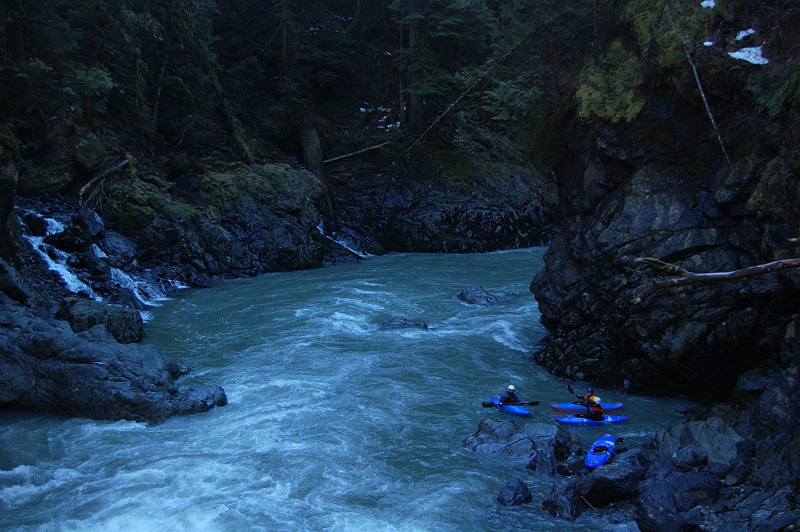 A random pool in Robe Canyon.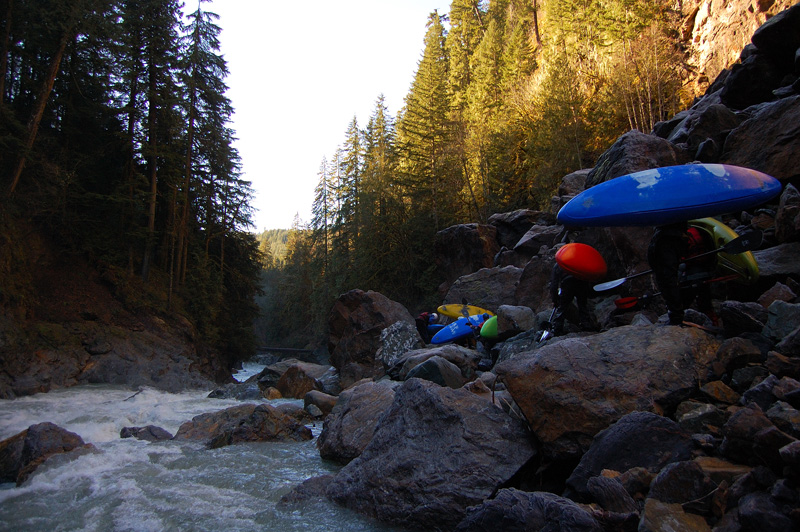 Portaging around the landslide rapid - the rocks were mega slick with a thin layer of ice. It sucked.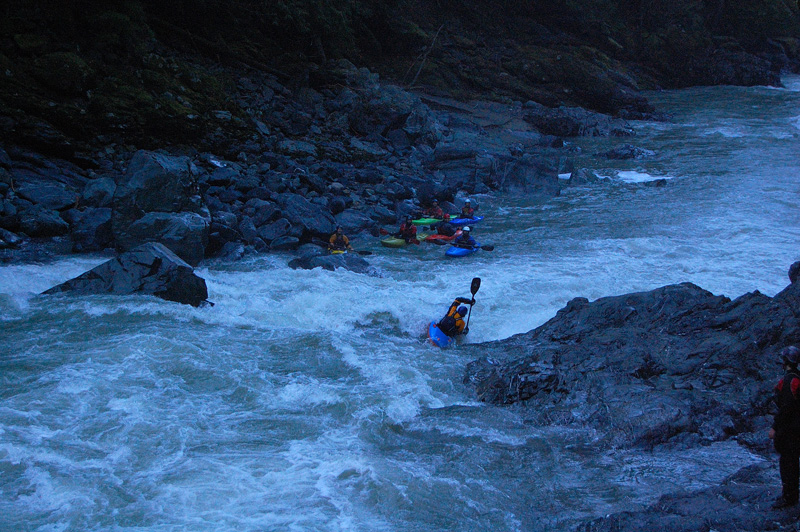 One of the sweetest boofs on the run.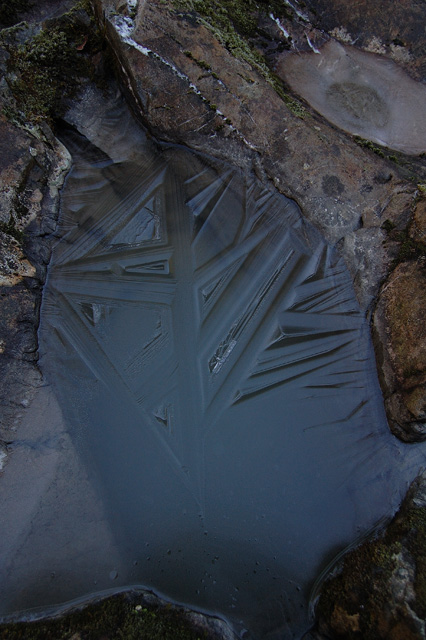 Being an icy day, there were some neat ice formations to be found down there too. While it was great, we were happy to be back in warm clothes at the end.