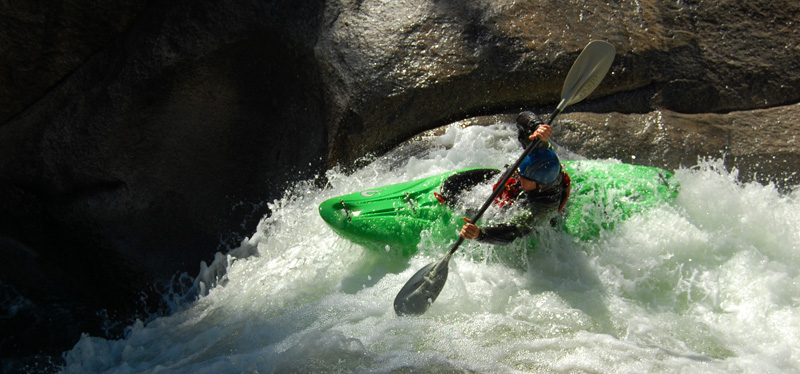 Like the title says, what would a trip to California be without going to see the South Silver? Well, if you didn't make it you'd still have fun, but you'd be missing out on just a little bit. It can be a little busy, but that's ok - the reason it's busy is because it's fun, and at low flows like when we were there it was relatively low stress. Besides, how many rivers do you get to paddle with bikini-clad girls lining the shore?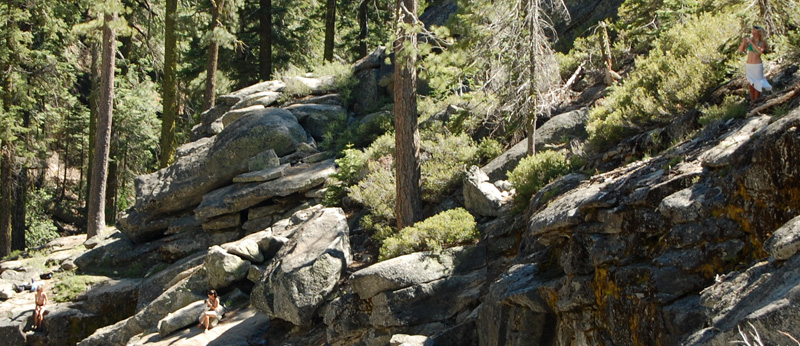 A rare sight for kayak bums.
The whole thing was quite funny really - there were 4 or 5 girls that showed up to watch this crew of dudes run the South Silver. In all my years, I've learned one thing, and it's that girls love agro screaming as you chest bang your bros. The main thing is they were having a good time, just like we did I guess
We came here right after running Bald Rock on the report that there wasn't going to be much water left for much longer. This beta was right on - the river was at a minimum flow, but as most of it is very clean bedrock low flow isn't a big deal, if not a little abusive on your gear. The low water took the edge off, but even still the drops are stacked and don't get any smaller. This river would get pretty stout with a lot of water in such a steep river bed.
Within the next day or so the flows dropped out here for the season, so we timed a visit up there perfectly. There were lots of people there and we ended up boating with some local guys from Sacramento who knew the river very well, and who we ended up spending some time boating with a little later on that summer. If you ever are in the area and things are running, make sure to get up in there and check it out - and, you can use this beta (click the link!) to help you figure it all out.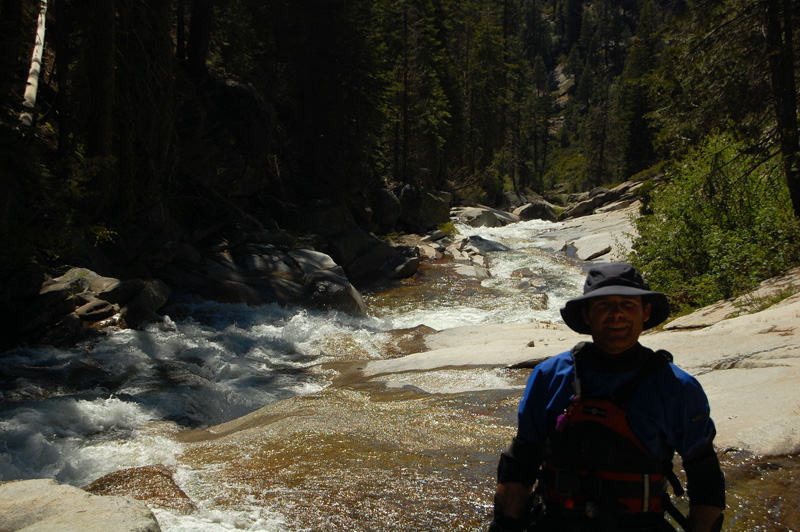 Bob's all smiles at the put in on another sunny day - the horizion for Autobahn is in the background. Autobahn is a long, low-angled slide.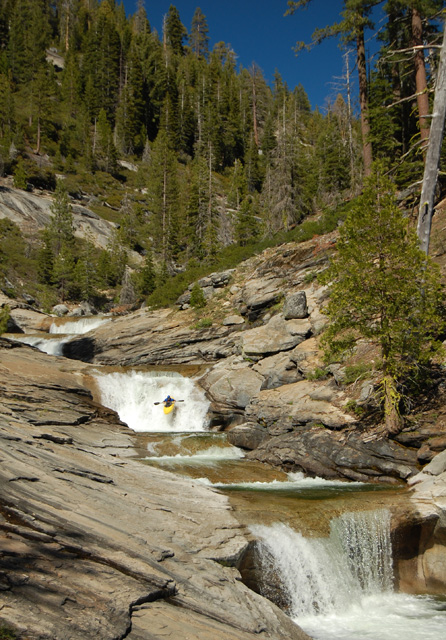 After Autobahn we didn't stop until the teacups section - here's the biggest of them all.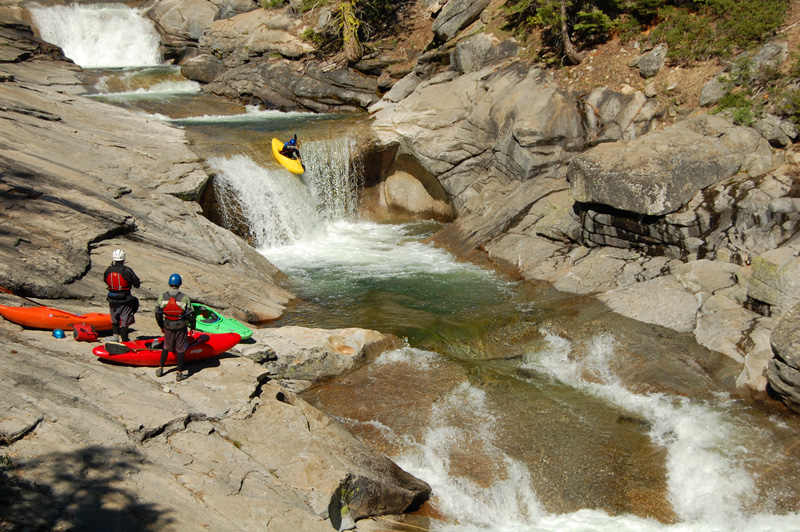 .... and the last of the ledges above Skyscraper. It's been said before, and I'll say it again - it's a fitting name!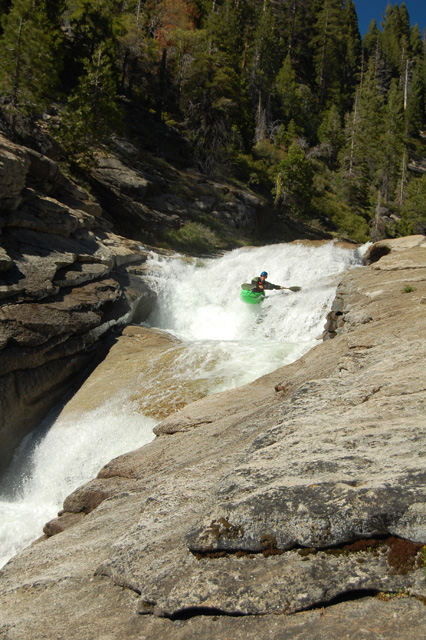 The entry move to Skyscraper.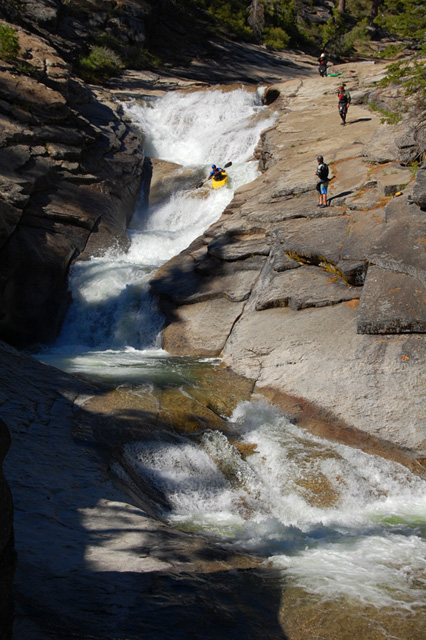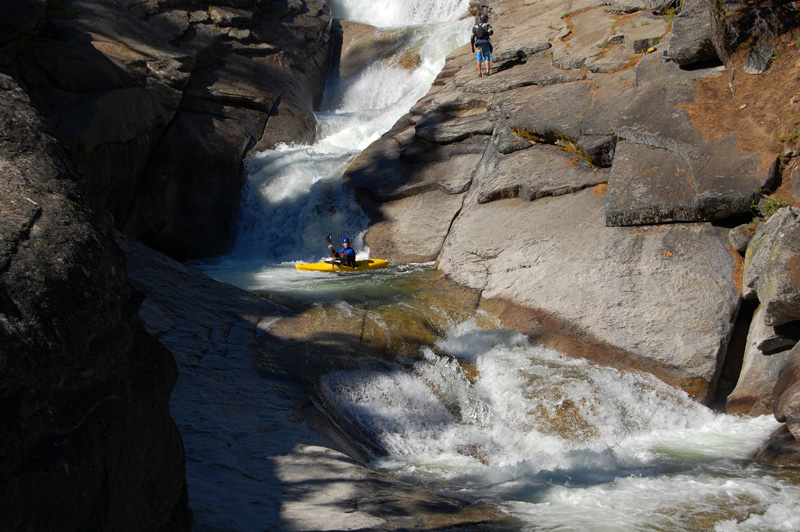 Hanging out in the pool above Off Ramp.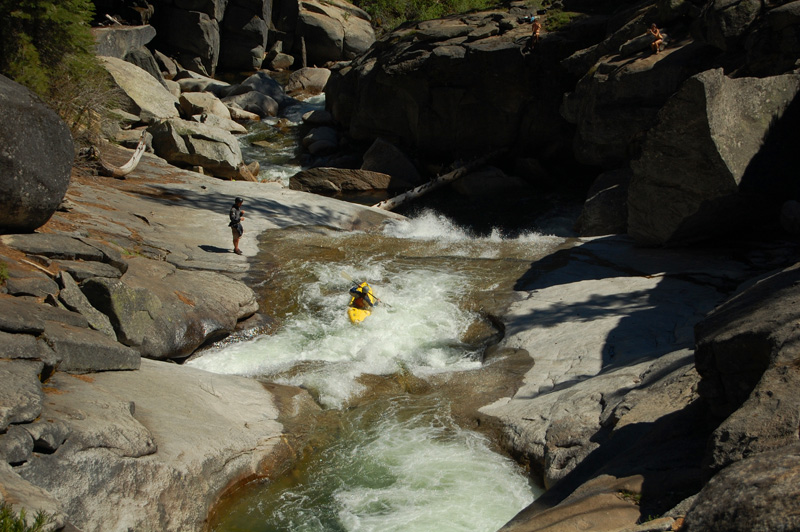 A different angle at Off Ramp - check out all that California granite. There's not much space between these two rapids.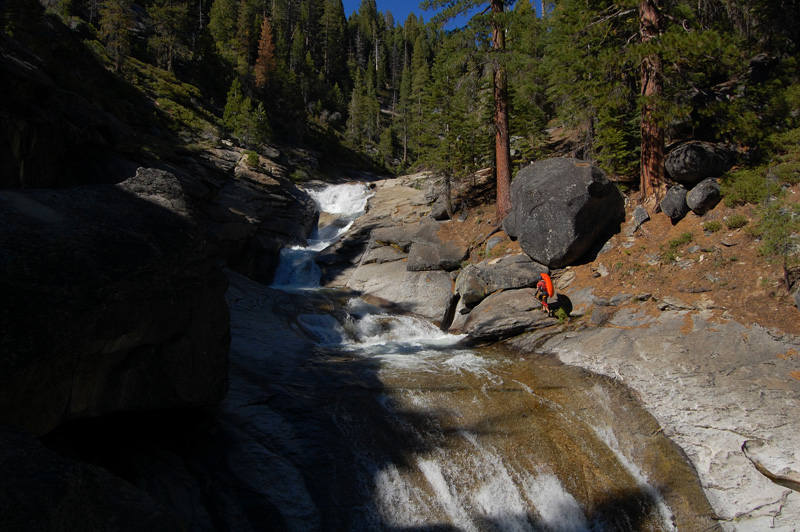 Late in the afternoon, going back up for one more run....