Images from Lens Creek. Check out our beta page for all the info you need to actually go kayaking there.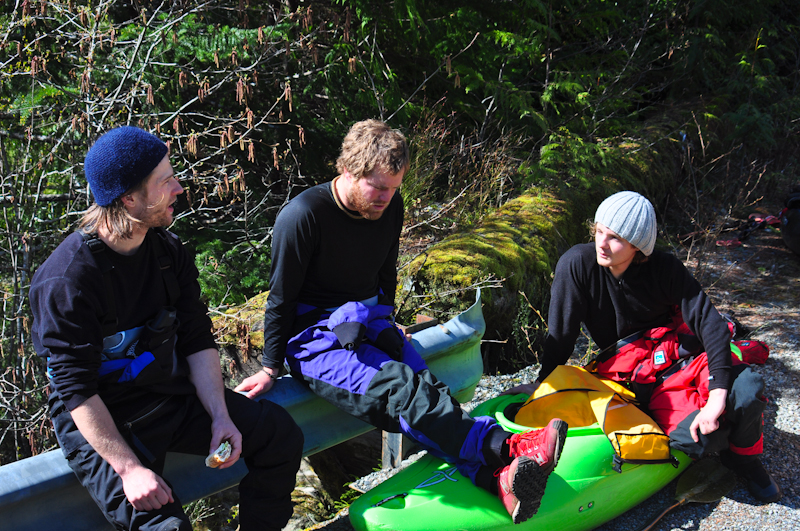 Relaxing on a fine sunny day at the Lens put in.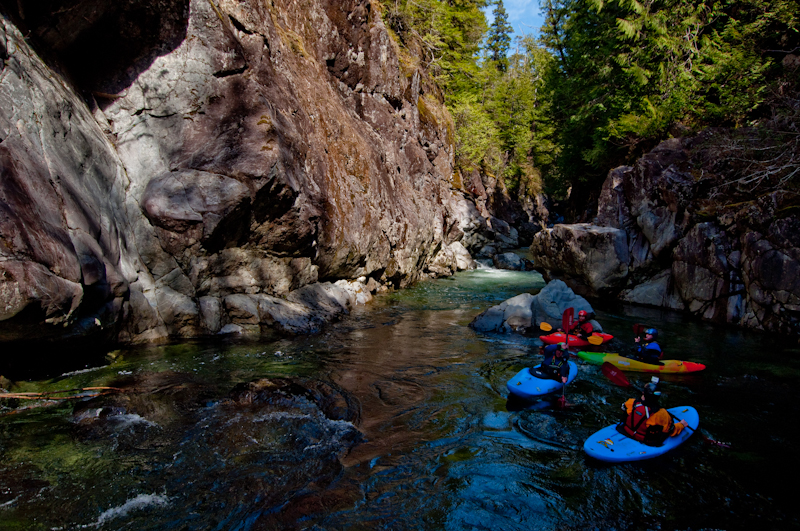 This is what the first canyon on the Lens is like - low slung walls of solid rock.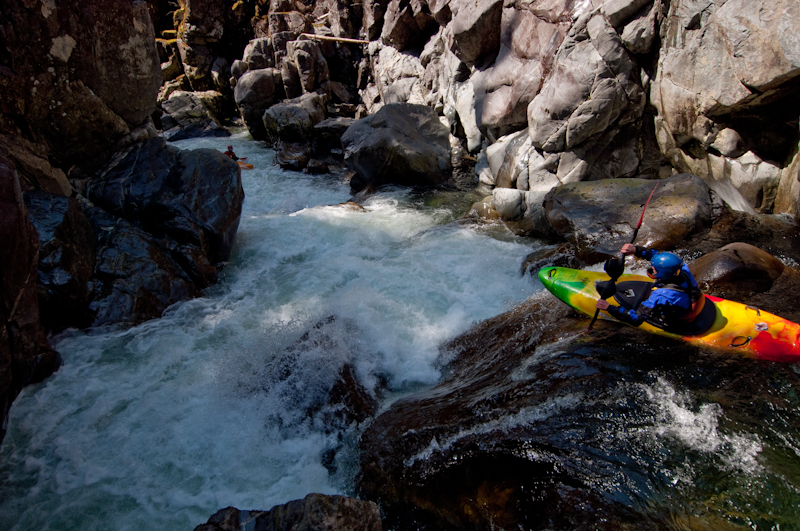 A random rapid in the first canyon. Difficult lighting conditions for photos existed in here.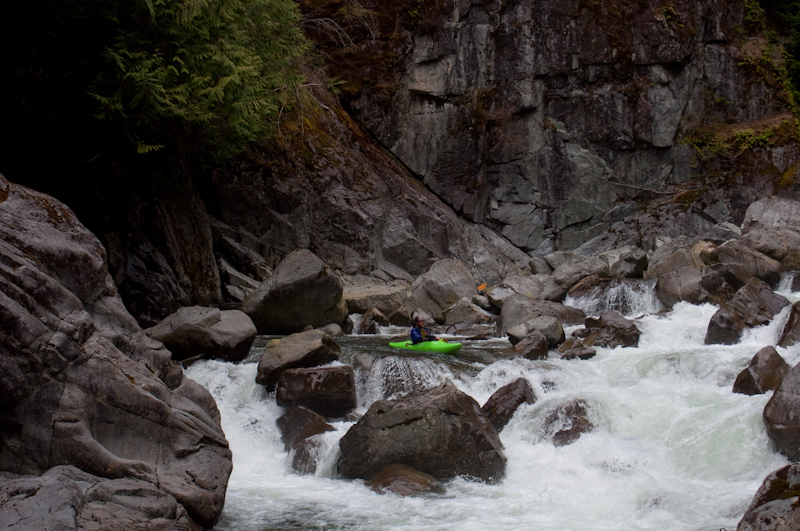 One of the boulder rapids at the start of the first canyon. Awkward photo angle.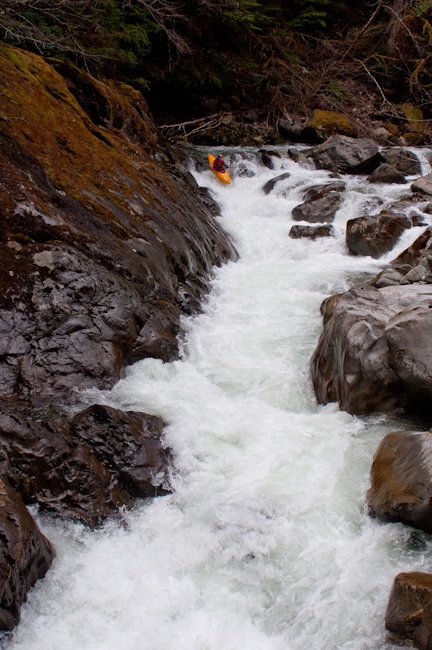 The entrance to Stairway to Hell, the marquee rapid of the Lens. It's a big rapid.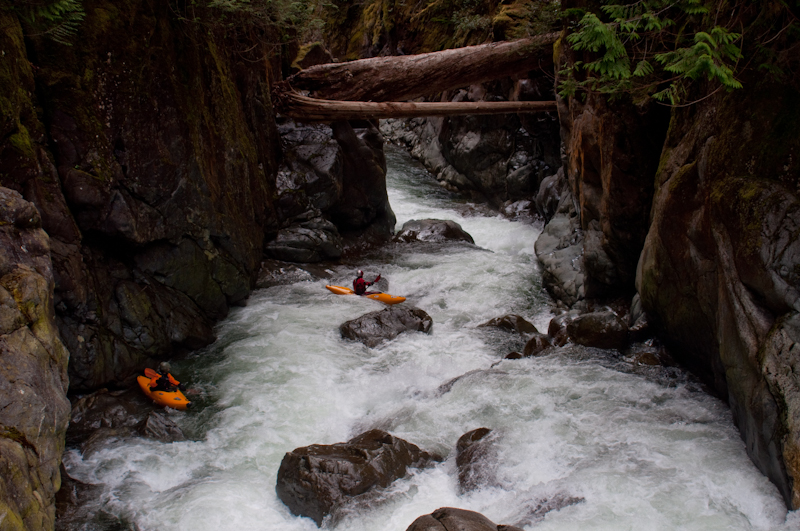 The bottom 1/3 of Stairway. Those logs were deposited by high water.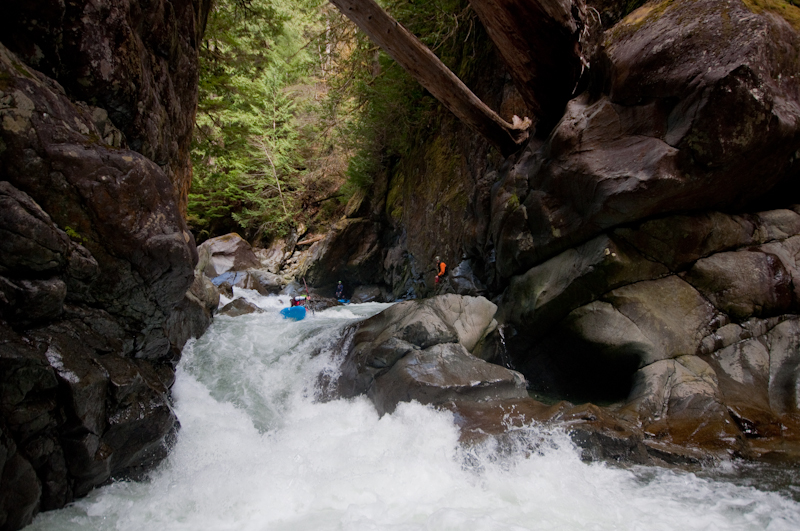 The hole/boil at the end of Stairway.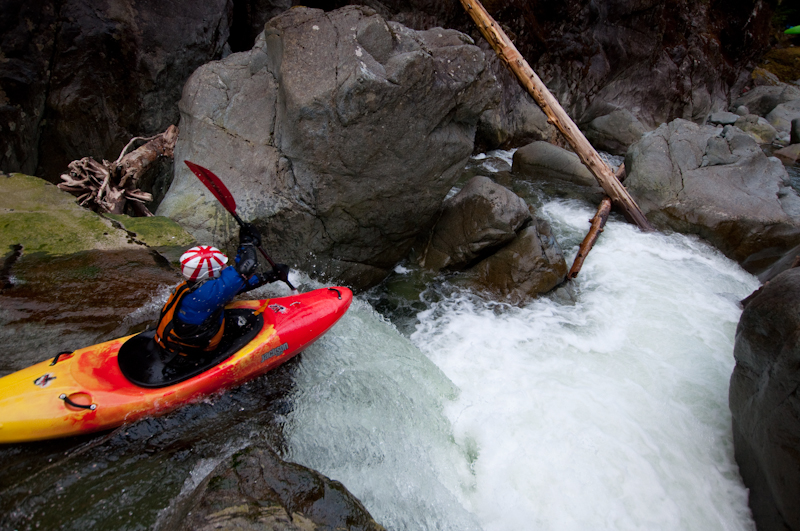 A nice boof.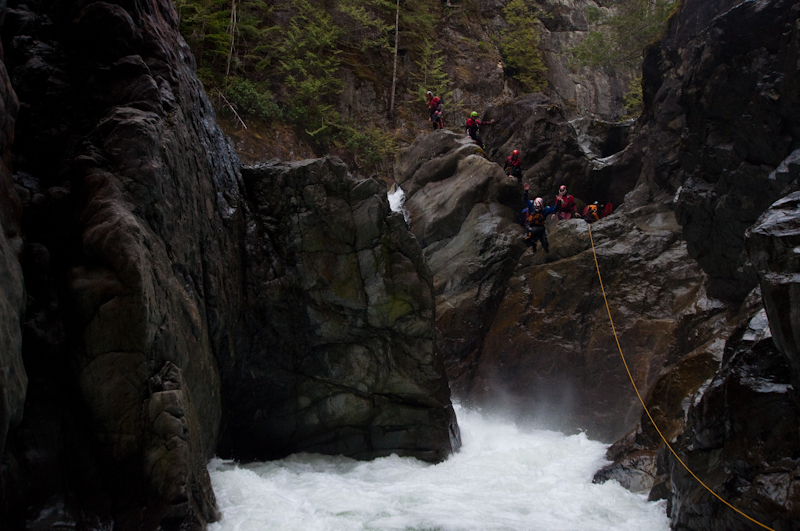 Lens Creek adventure portage.